This is a yummy low carb breakfast I love when I am not having my oatmeal with Noosa yoghurt or steamed milk.
I love onions but I love shallots more!  Shallots have such a great flavor and it shines through scrambled eggs so nicely.  I also love the Trader Joes Rosemary Ham!  It has such a great rosemary flavor and no nitrites!  I have been avoiding nitrites for 25 years since studying about them in my biology classes in college.  They are known carcinogens.  Anyway, now that the nitrite free ham and bacon abounds we are eating more ham and bacon around here!
This is how I make this: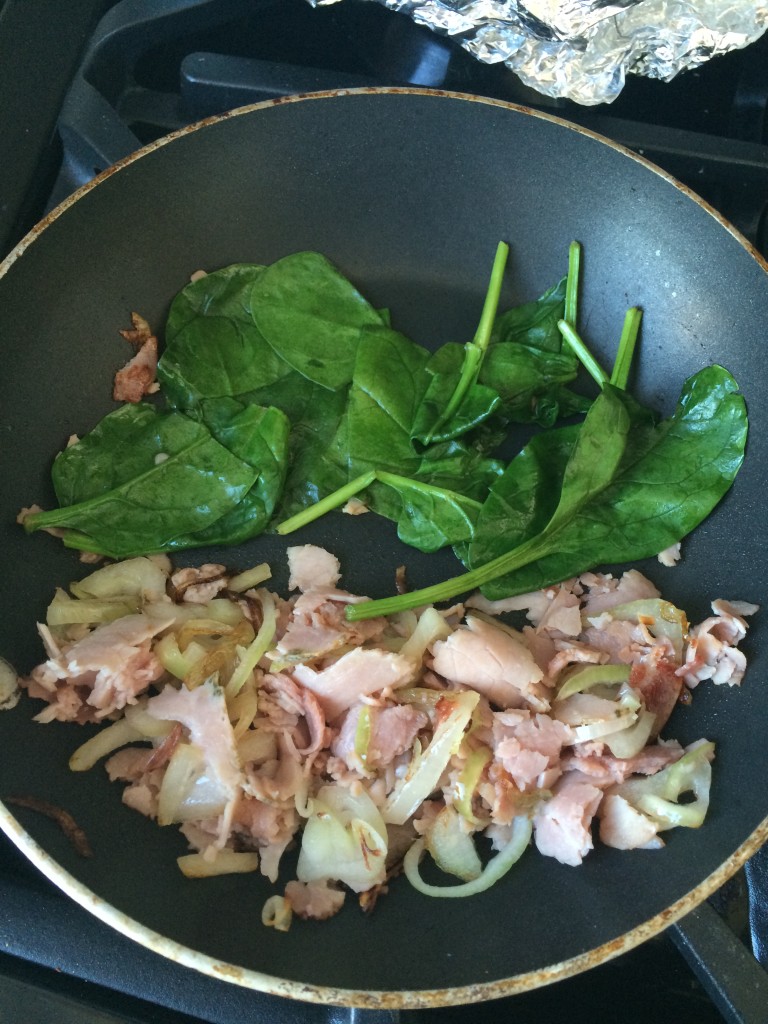 I cook the shallots in olive oil.  My favorite is the Tunisian Olive Oil from Trader Joes, great strong olive flavor.  Then I add some ripped up rosemary ham and stir around.  I add a handful of spinach leaves and saute until they wilt a little.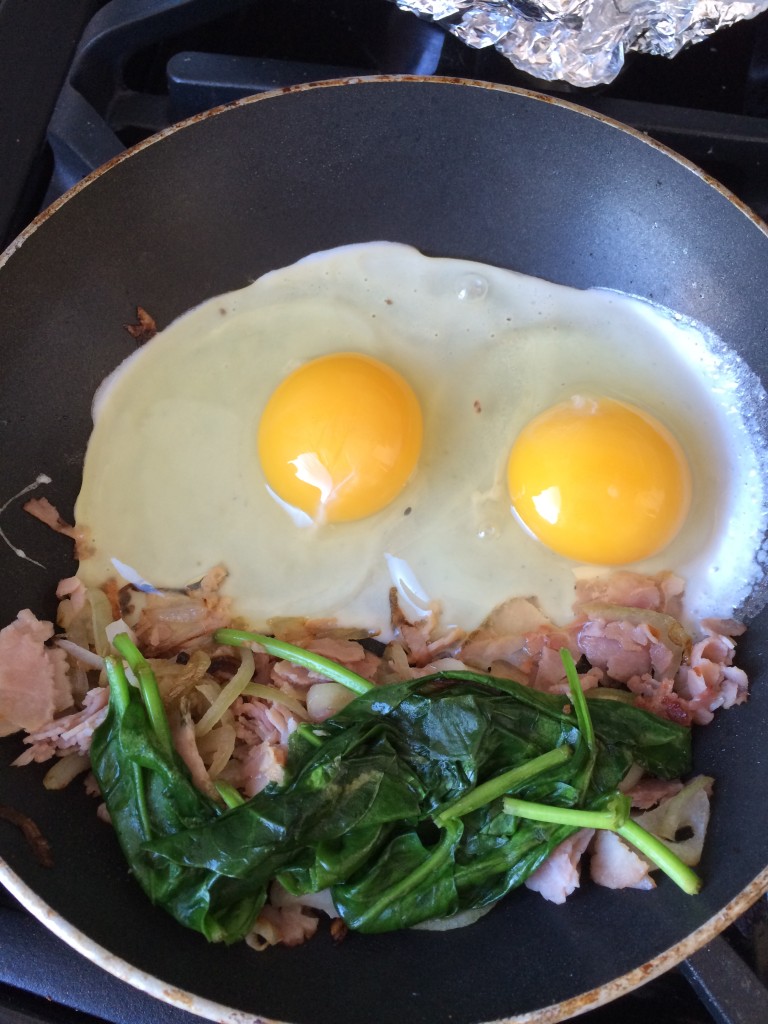 Then I scoot everything over to the side and add my eggs.
I scramble them in the pan as it cooks on low heat and just before they are just cooked through I start stirring it all together.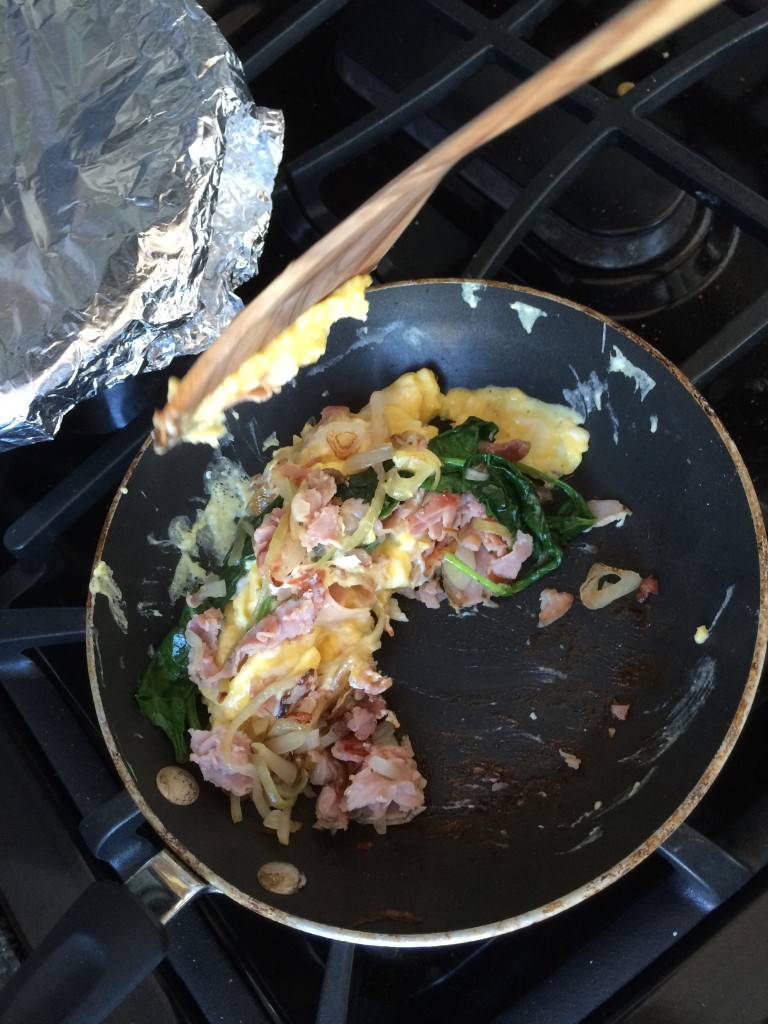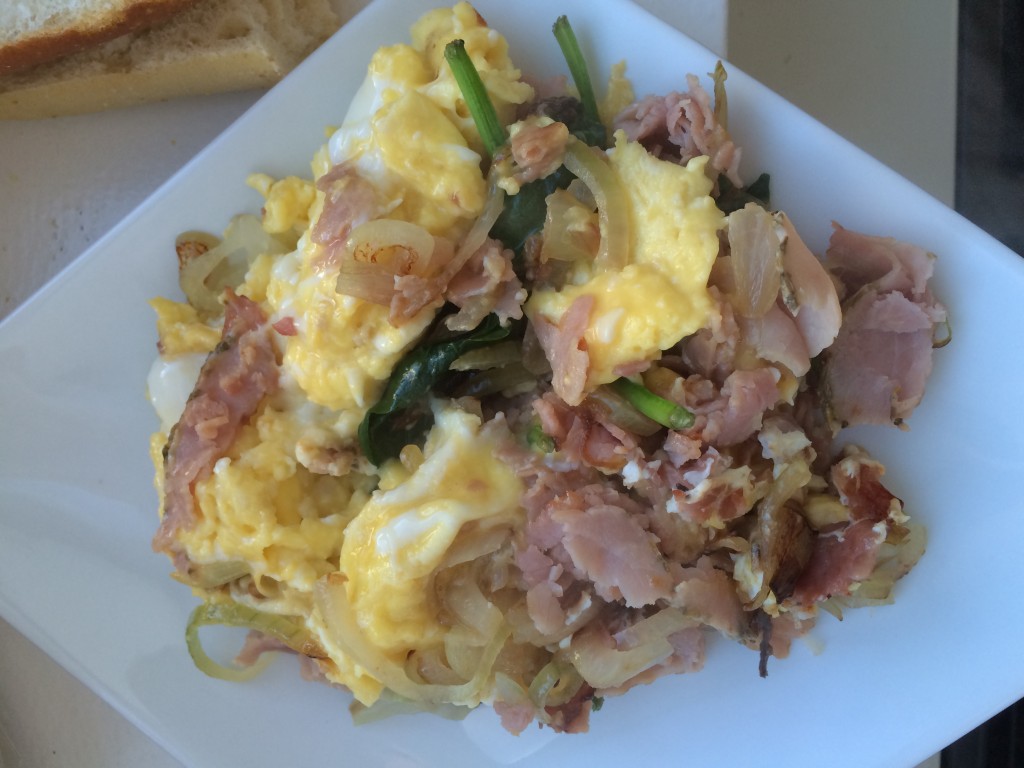 I like my eggs under cooked rather than overcooked.  The smell of overcooked eggs is gross.  The taste of creamy just barely undercooked scrambled eggs is heaven!  My grandma grace made them that way and she was an awesome cook!  Trust me – they are much better this way!