I asked Henry what kind of a cake he wanted for his birthday and he showed me a picture of this Minecraft block cake with all these different cubes of colored cake.  I was really cool but more than I was willing to undertake.  We came up with an idea to use different colors and this is what we got.  I kept thinking the whole time "this is going to fall over" but it didn't.  It was miraculously stable and tasted good!  It was a fun night where all of Henry's older siblings joined us from each of their locations via skype and we had a super cool virtual party!
Here is how I made the cake: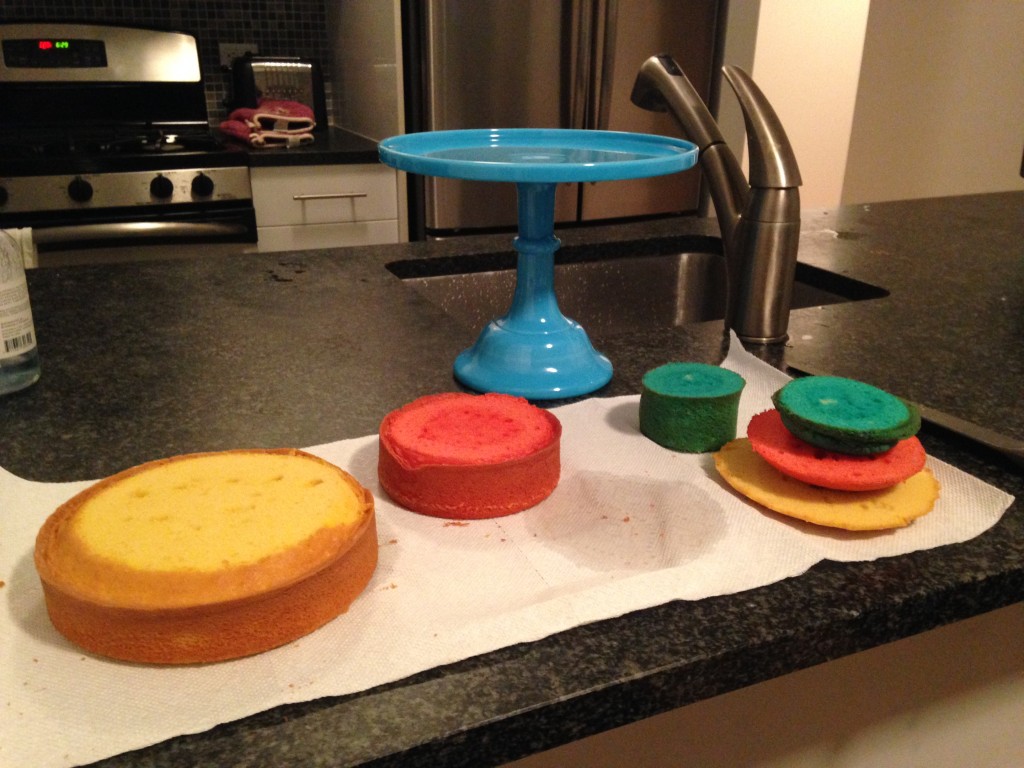 I bought a set of pans from Sur La Table after a cooking class with Henry that he really wanted.  It makes a three layer tiered cake with one box of cake mix.  So I made a vanilla cake and added food coloring to each of the three layers.  Then I made another set of 3 with chocolate cake mix.
After trimming down the layers, I stacked a chocolate layer in between the colored layers.  I made a cream cheese vanilla butter frosting with powdered sugar, butter, cream cheese and vanilla.  The frosting was really good!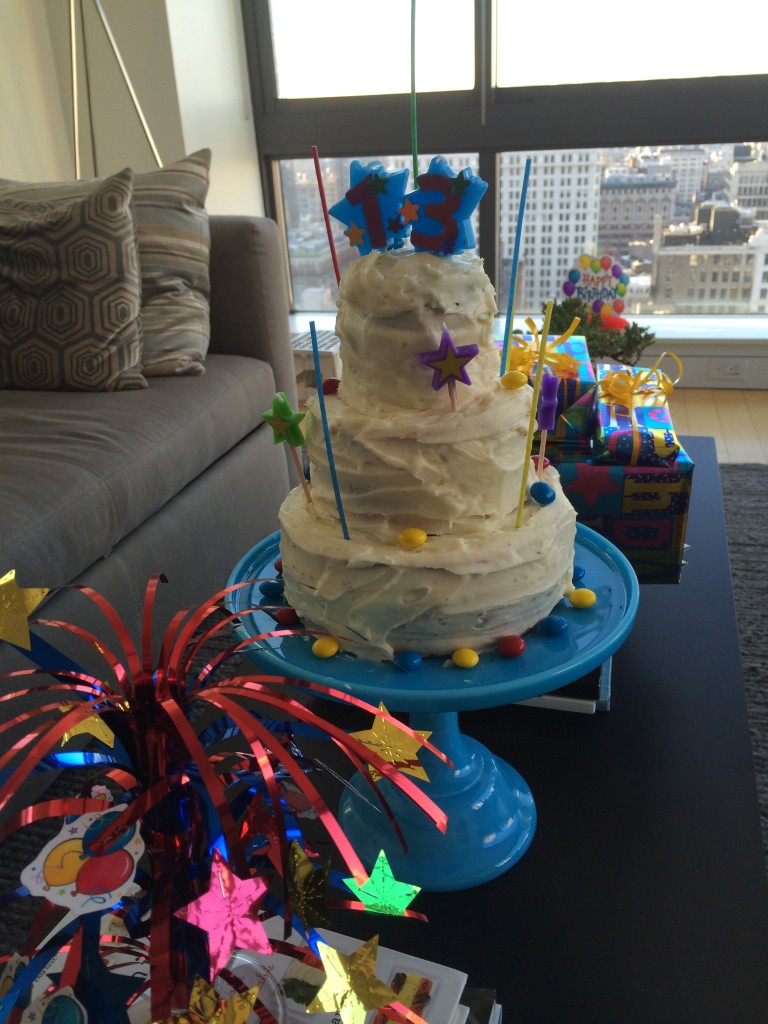 Here is the finished cake!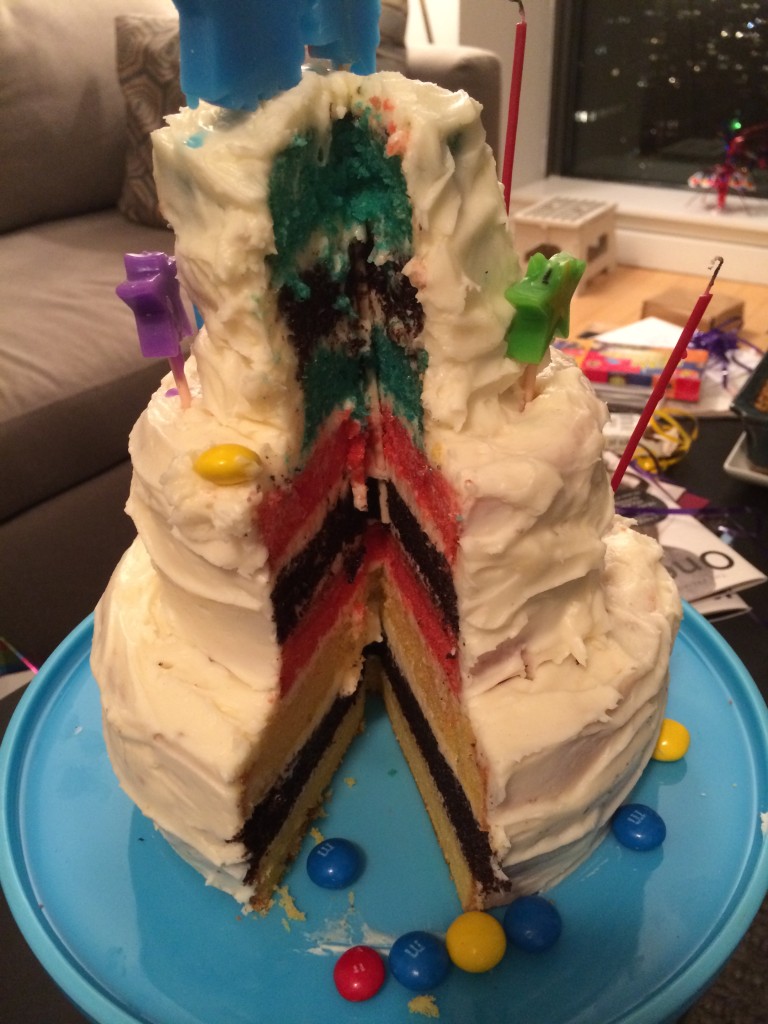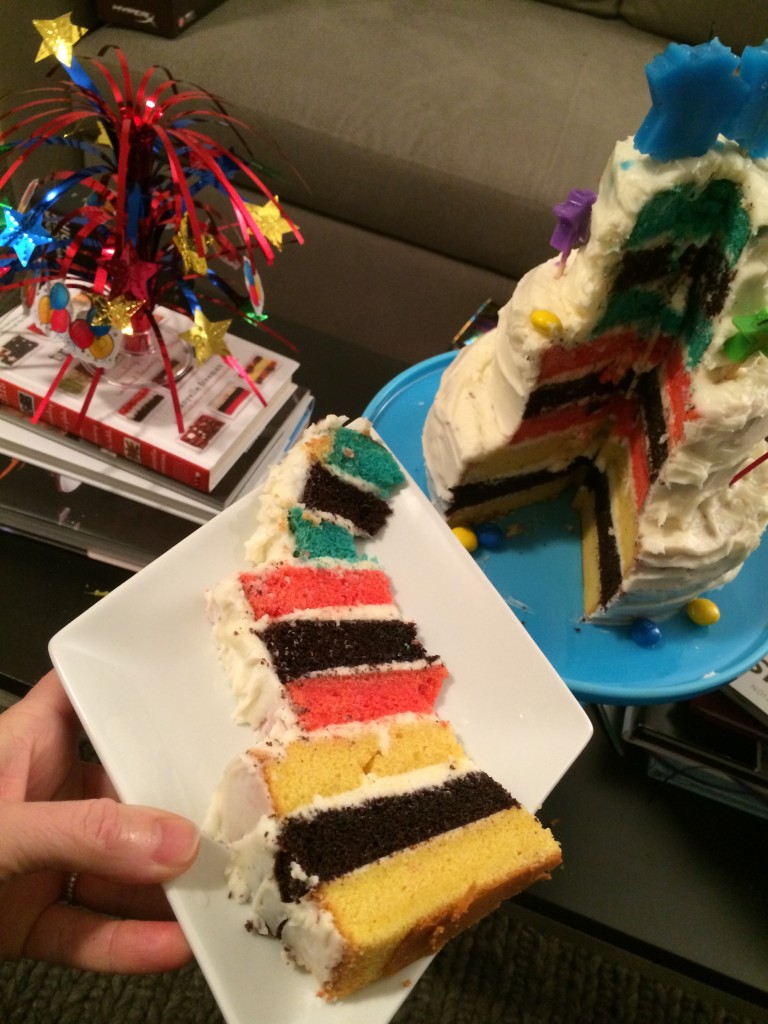 And this is a look inside!