My kids call this "Peas and Prosciutto".  It is a really easy and very delicious meal that everyone likes.  If you have everything on hand it is a no brainer.  You can use bow tie pasta if you don't have gnocchi.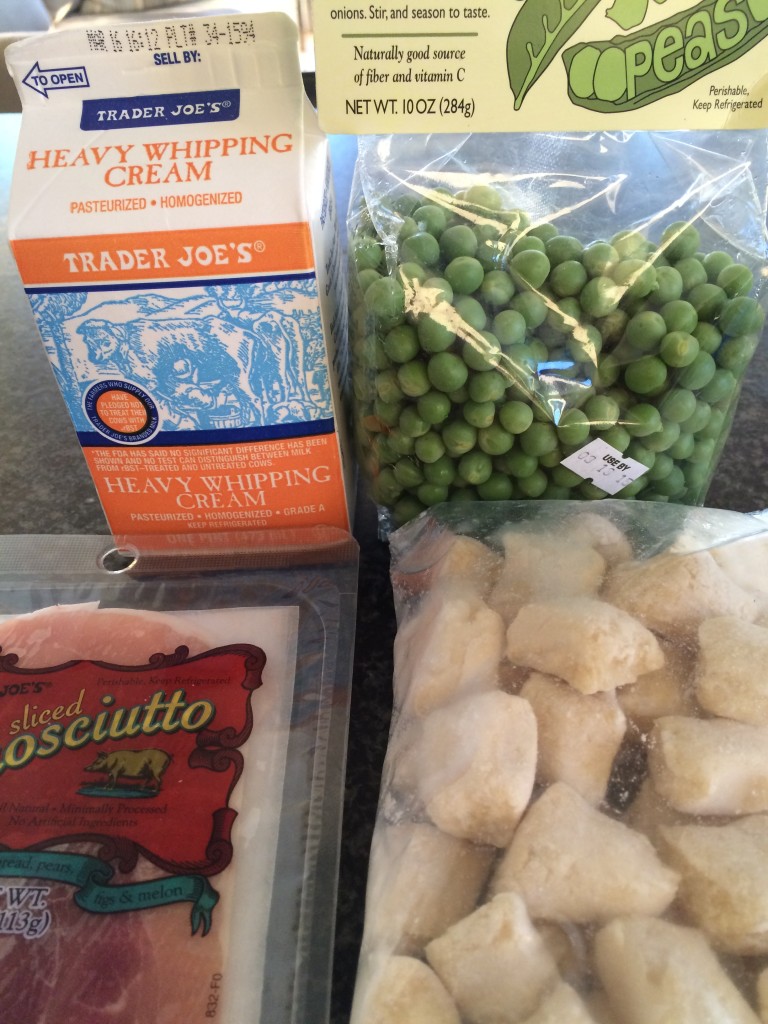 First you put a package of prosciutto into the pan and I use scissors to cut it up.  Then I pour in 2 cups of cream (heavy or regular) and about 1 cup of fresh or frozen peas.  I had fresh today.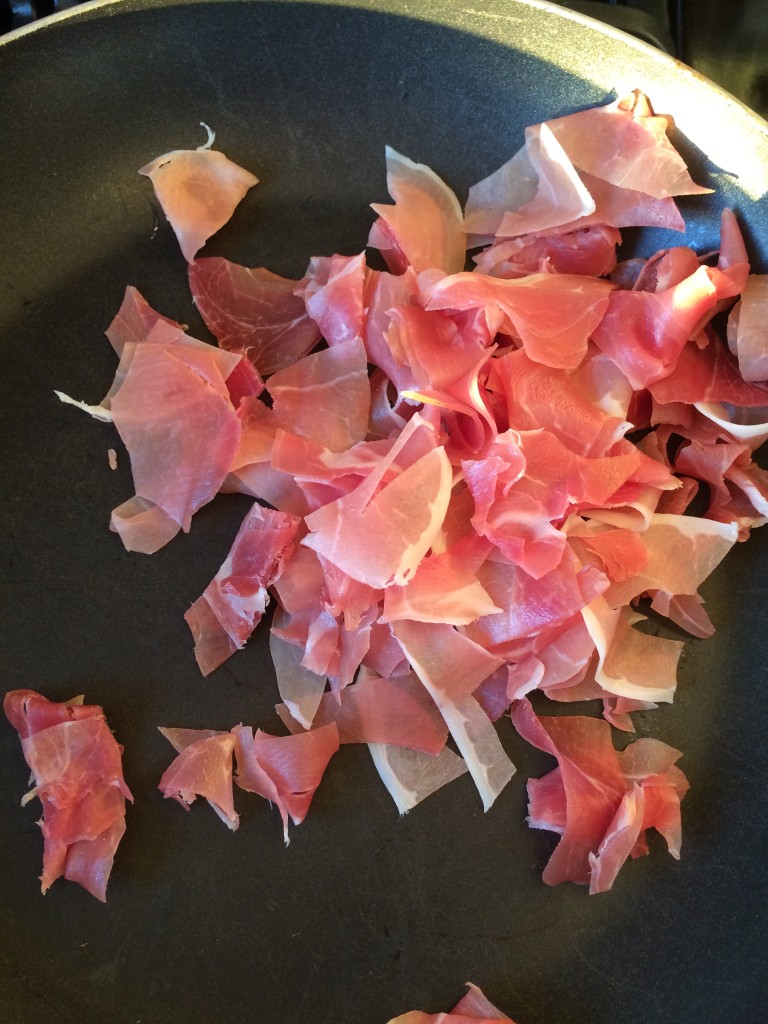 I simmered mine for quite a while since my husband came home late so I turned off the heat and just let it sit there and wait.  This actually made it better because the flavor of the prosciutto infused into the cream during that time.
I normally purchase a package of gnocchi but this time I had some left in the freezer from my Croatian Pasticada.  I layered the sauce over the gnocchi, topped with fresh parmesan and garnished with italian parsley.  Yum!  This is obviously a rich dish with all the cream and cheese but amazing comfort food!