This wasn't the traditional Shepherds Pie.  Henry and I were looking at what we had in the kitchen and this is what we came up with.  Henry started the project and then abandoned it halfway and I picked up and took over and then Henry added his finishing touch.  It was an interesting group effort that turned out better than we both expected.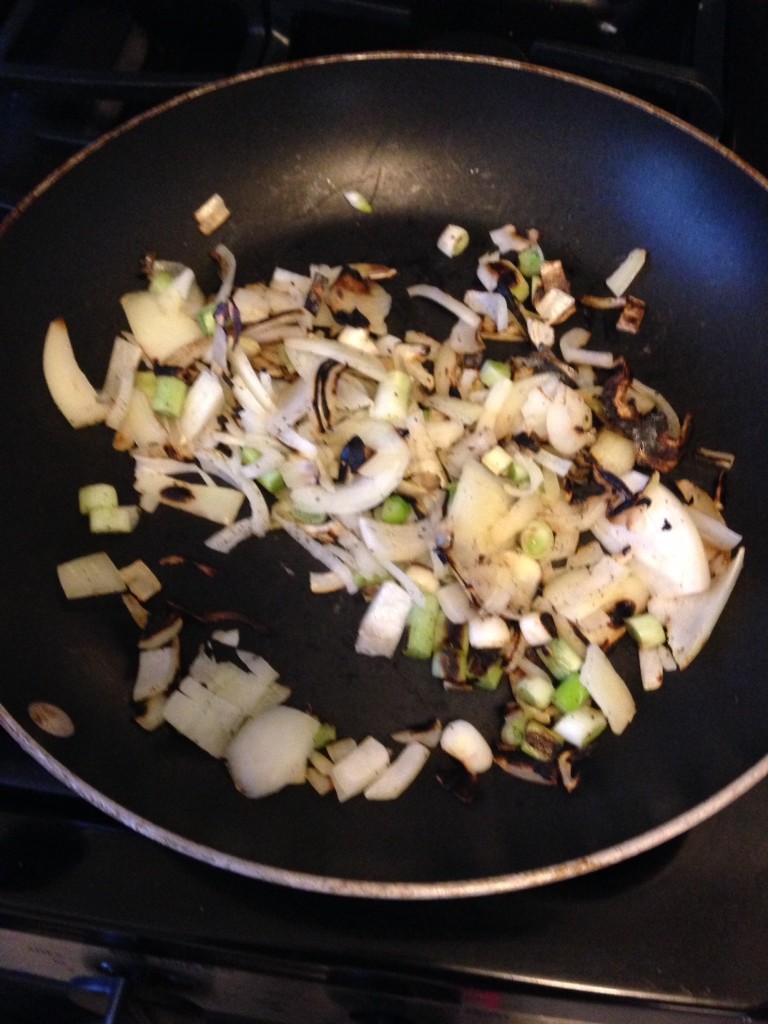 Henry started off cooking a variety of onions.  He didn't want to use any olive oil so this is how they looked.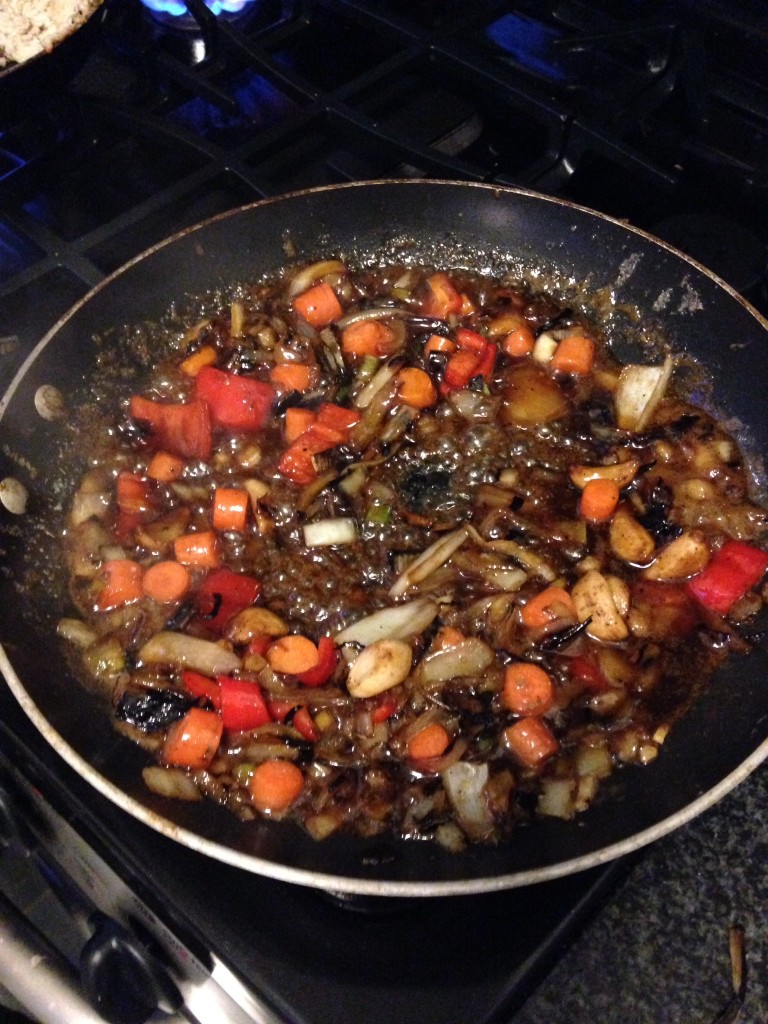 He saw that the oil was necessary and added it later in addition to brown sugar, carrots and garlic.  This mixture was very sweet and needed some help with the flavors.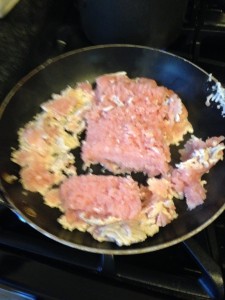 Henry started cooking the ground turkey and didn't like the looks of things and handed it over to me.  I finished the turkey and added it to his very sweet sauce.  I added some balsamic vinegar to tone down the sweetness which made it take on a barbecue sauce flavor which isn't typical for shepherds pie but tasted good.  I added some peas, red peppers and some salt and pepper and it turned out to be a pretty good mixture.  I put it in the pan and topped it with some mashed potatoes we made.  Henry wanted to layer bread on the bottom the pan but I vetoed that and he added the cheese and ripped bread to the top.  Seeing all the oil and juice at the bottom of the pan it may have been okay or it could have been a soggy mess.  We will never know.  But the bread on top tasted really good.  The whole thing actually turned out surprisingly good.