Our whole family (minus 1) loves these soft boiled eggs.  My oldest daughter got the stomach flu on "Green Eggs and Ham Day" in Kindergarten and hasn't eaten eggs since!  So sad!  I just got a new egg cooker which now makes 7 soft cooked eggs instead of four.   So here is our first experience with the new appliance!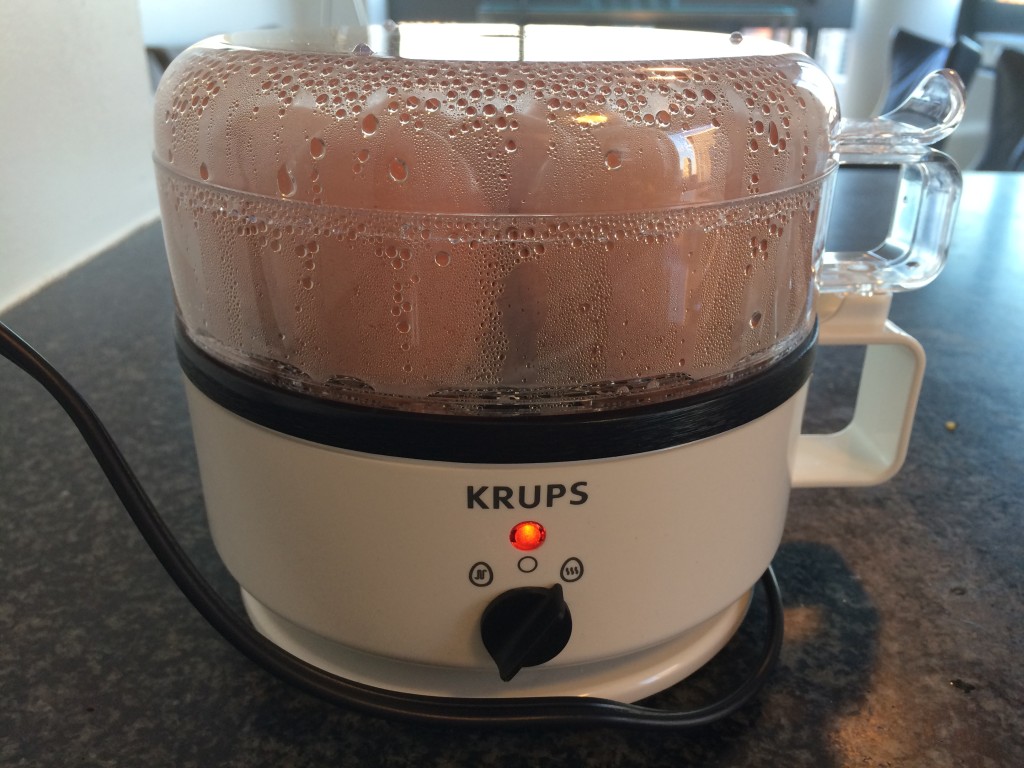 Steaming away inside!
And voila!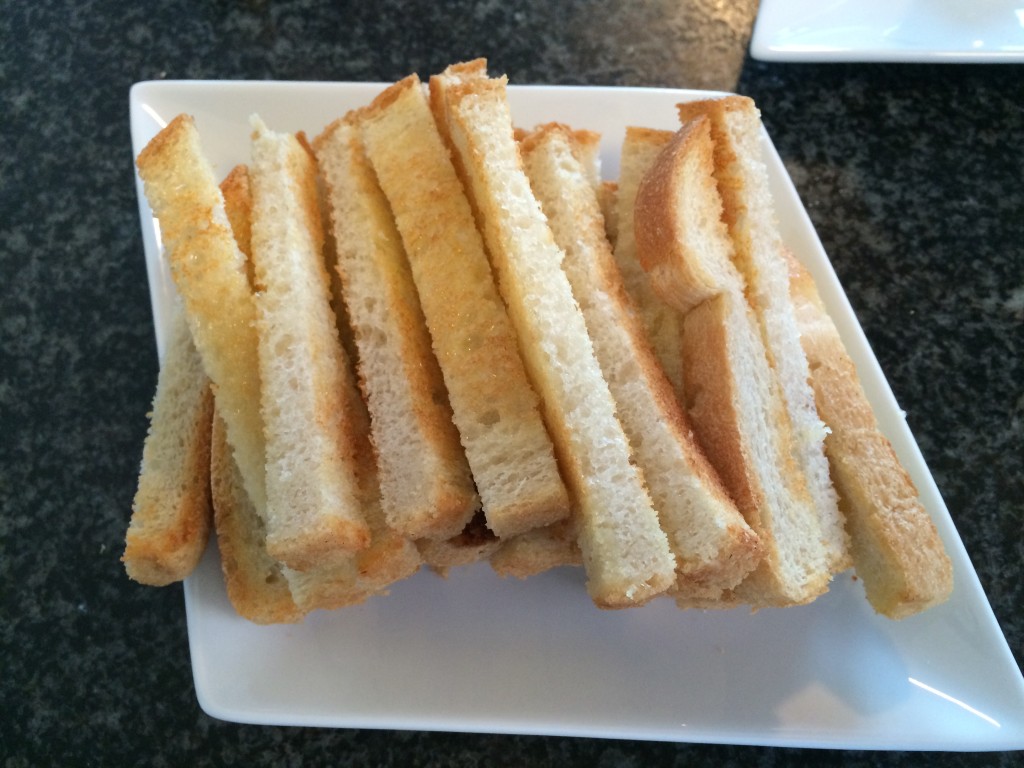 Toast some bread, butter and slice into 'soldiers'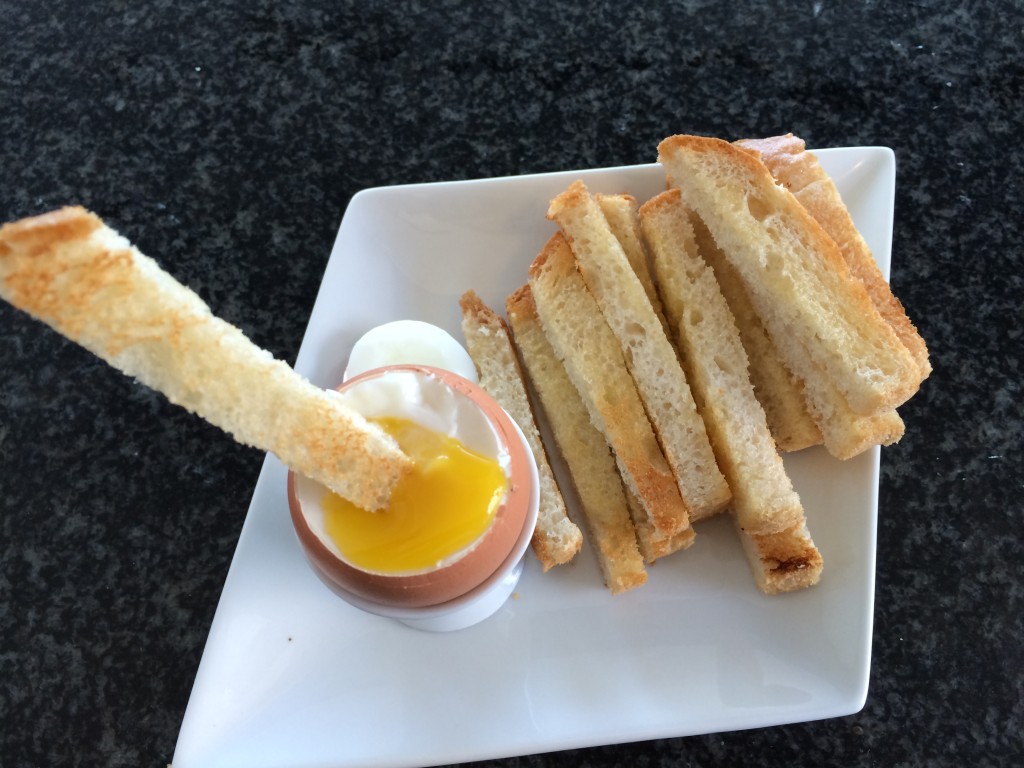 This may be a little too runny for some people's taste.  With the new egg cooker I am figuring out how to make them just right.  You need to run them under cold water once they are done otherwise they keep cooking and become medium cooked eggs.