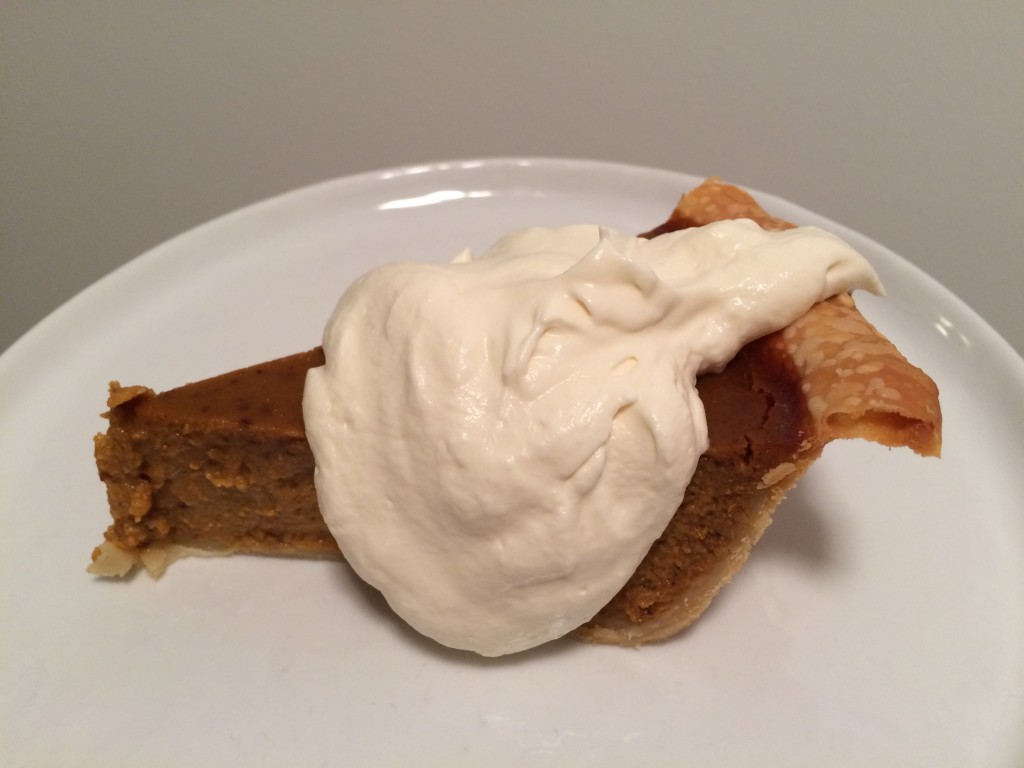 This recipe conjures up memories of my childhood.  Especially the smell of the rum extract.  It is a pretty standard pumpkin pie recipe but the addition of rum extract and also the Mapleine make this unique and memorable for me.  I think it tastes great!  Everyone has their opinions about pumpkin pie but I love this one.
Ingredients:
4 eggs slightly beaten
3 cups solid pack pumpkin
3/4 cup brown sugar
3/4 cup white sugar
1/2 tsp salt
2 teaspoons vanilla
2 tsp cinnamon
1 tsp ginger
1 tsp Mapleine
2 tsp rum extract (original says 2 tablespoons which seems like too much)
1/2 tsp ground cloves
3 1/3 cups evaporated milk (2 cans)
Two 9″ unbaked pie shells
Mix eggs, pumpkin and sugar together until combined.  Add remaining ingredients and mix well.  Pour into the pie shells.   Bake 15 minutes at 425 degrees then reduce temperature to 325 degrees and bake an additional 45 minutes until knife come out clean.  Serve with whipped cream.