This stuffing was pretty good.  I really liked the bread I bought to make the bread cubes.  It was a nice ciabatta from the Fairway bakery.  I have been trying some new recipes for the past few Thanksgivings but I think I am ready to go back to my tried and true recipe, Sausage and Herb stuffing that I have made for years.  Nothing wrong with this one though.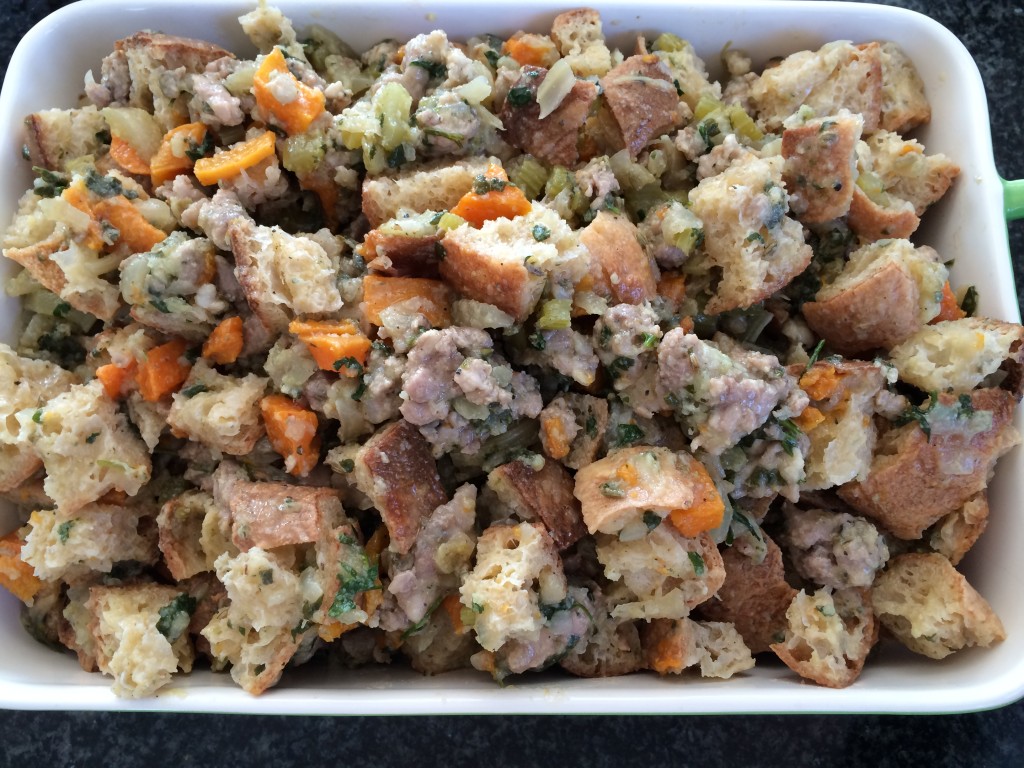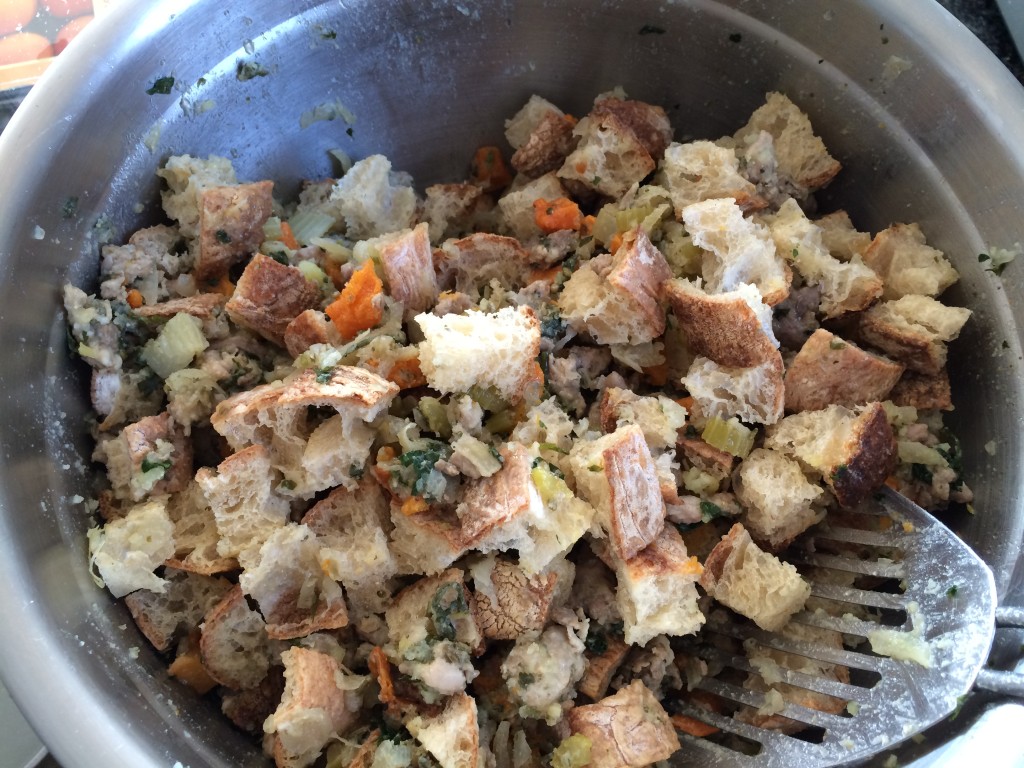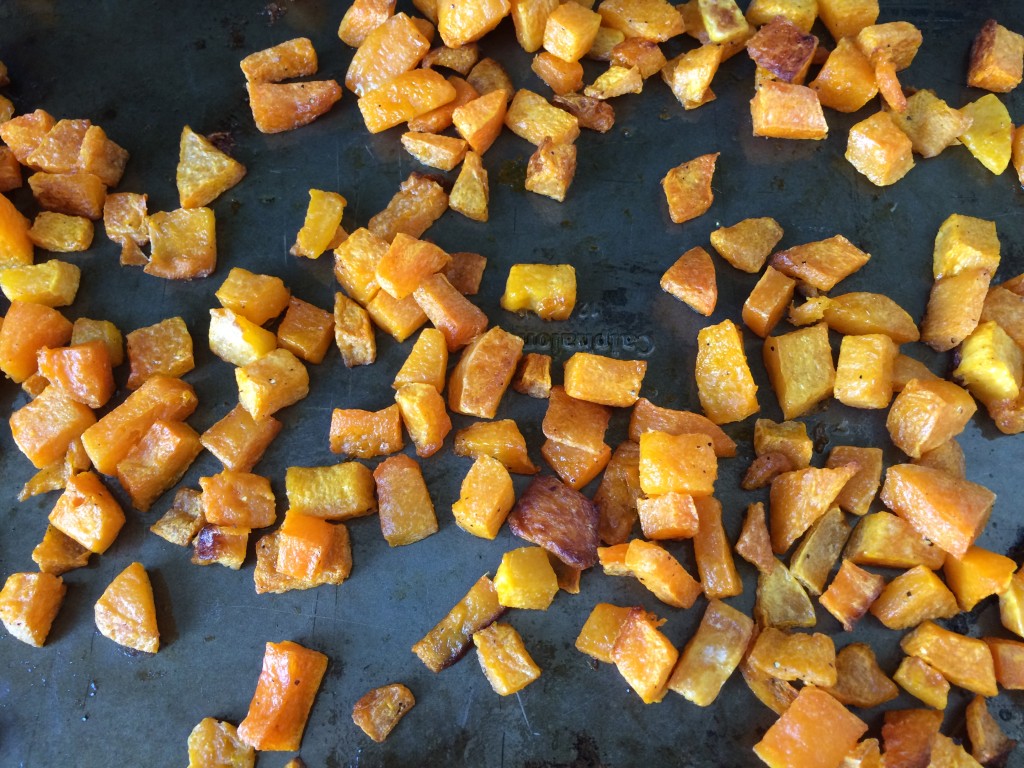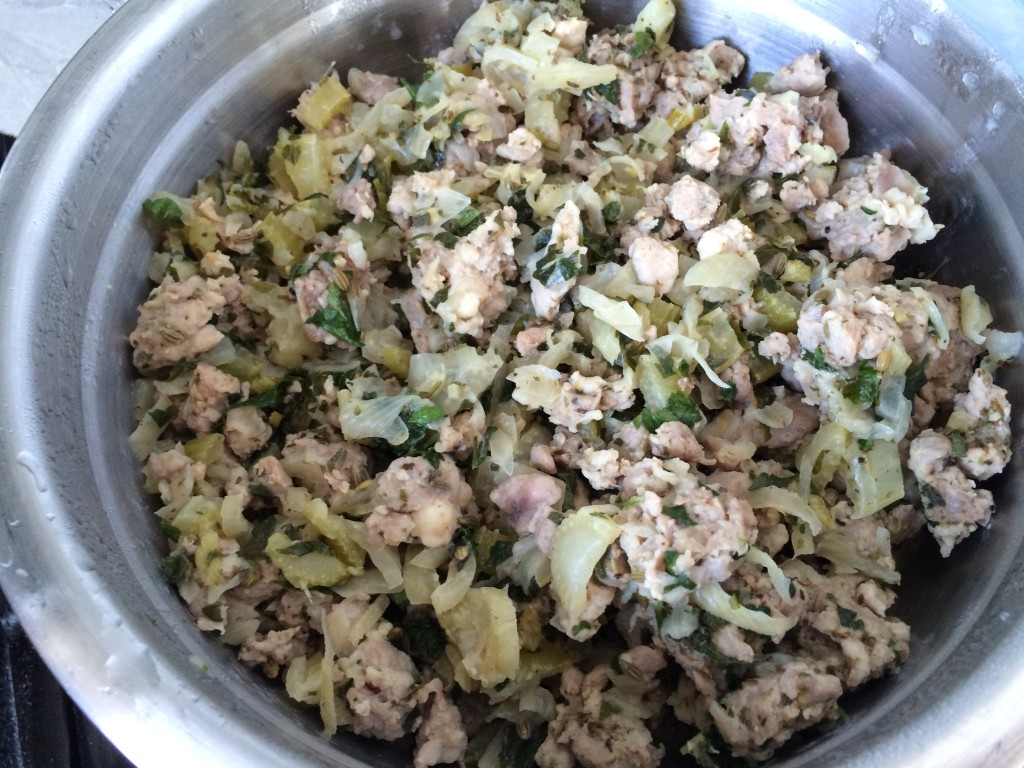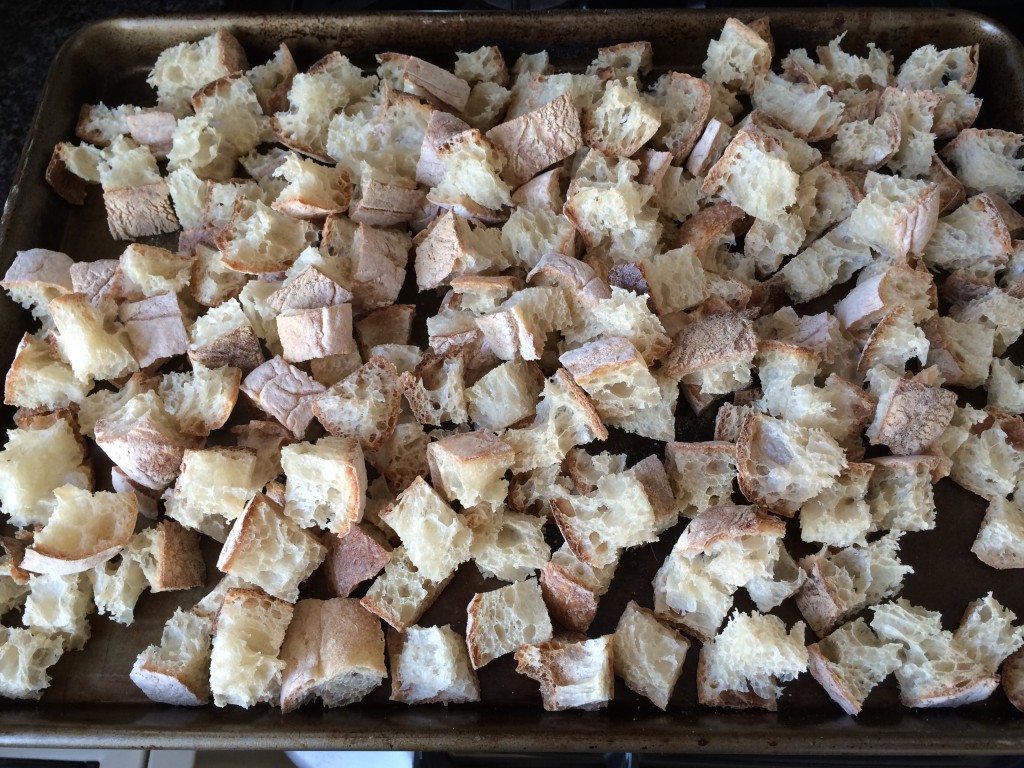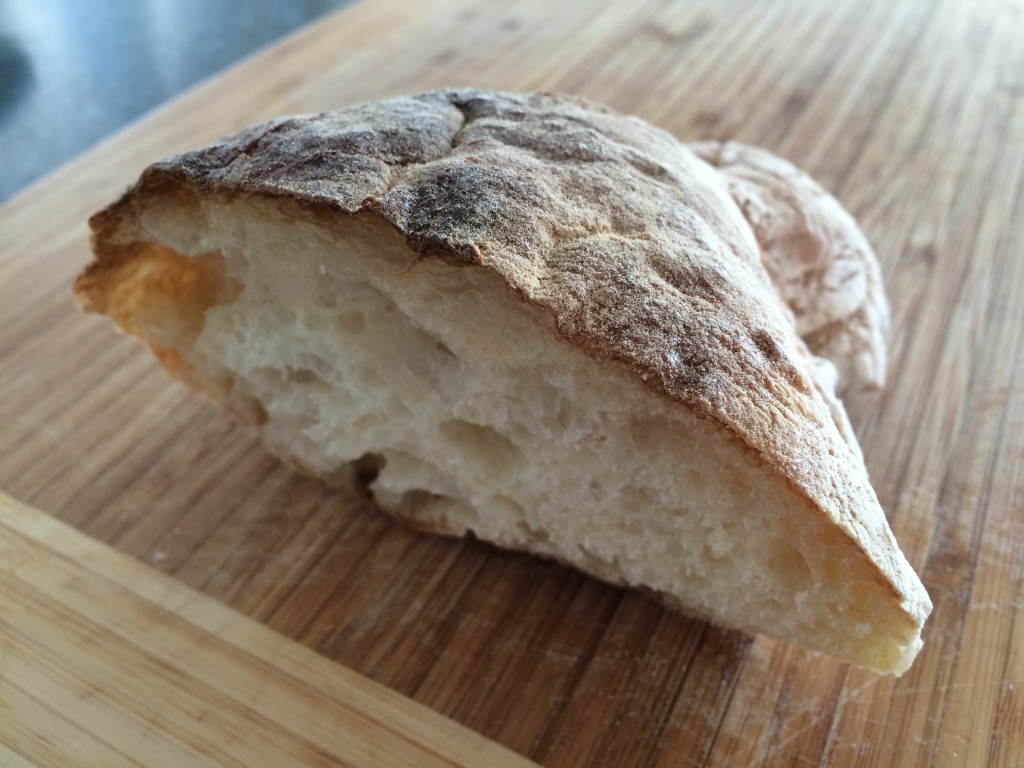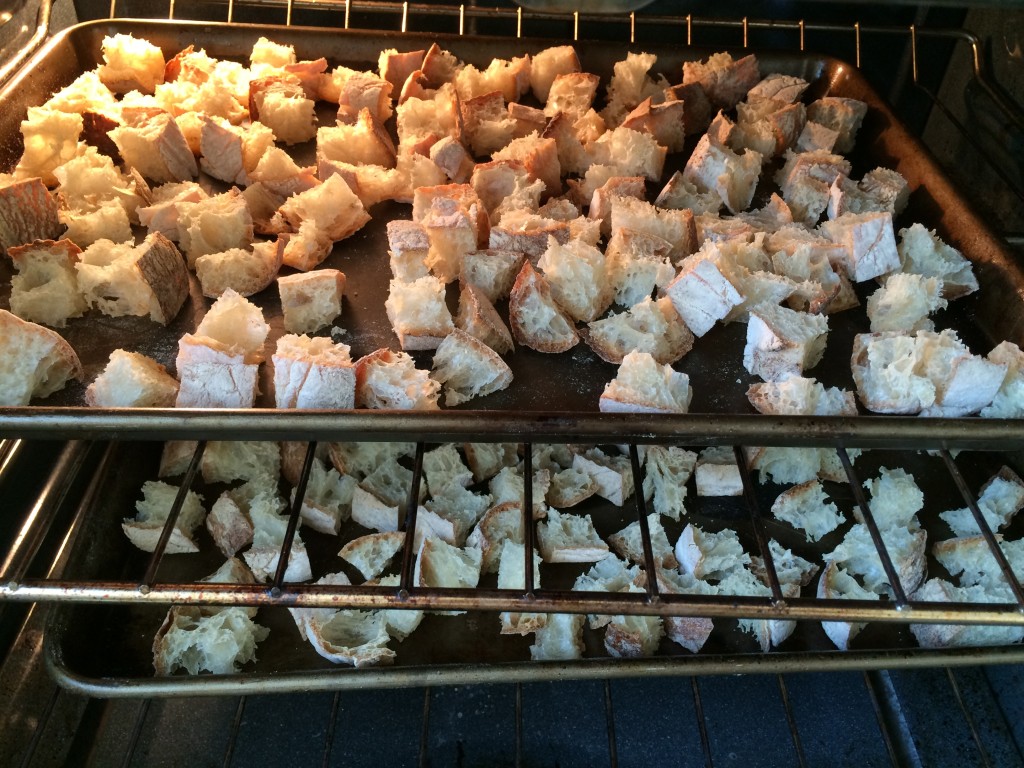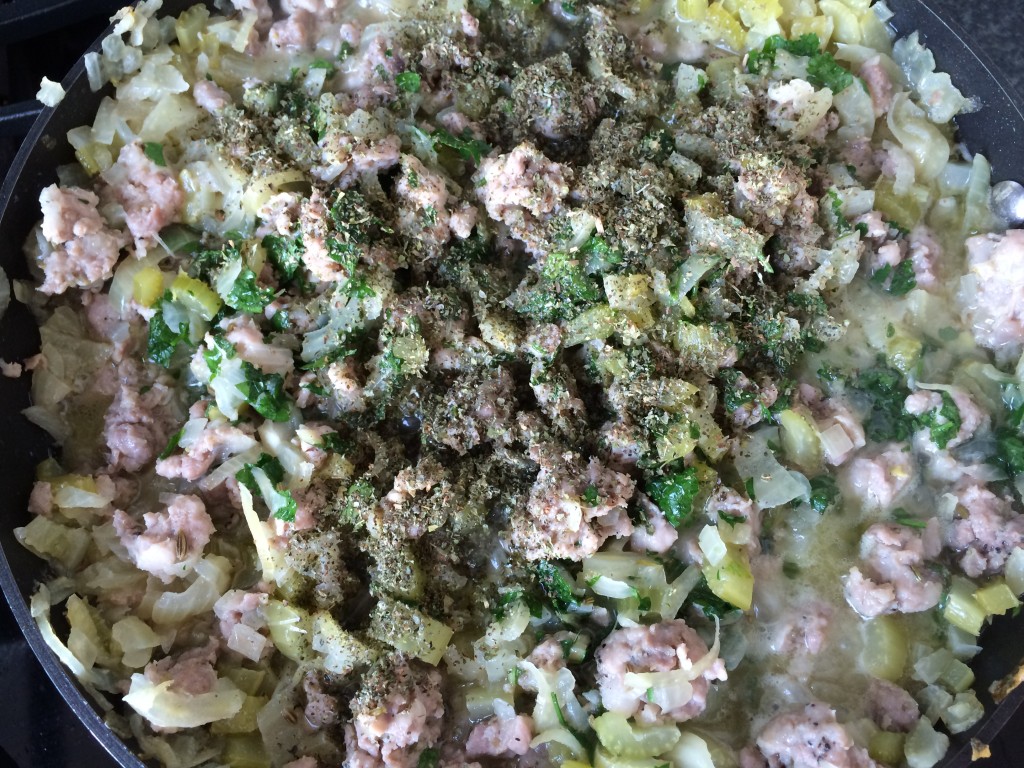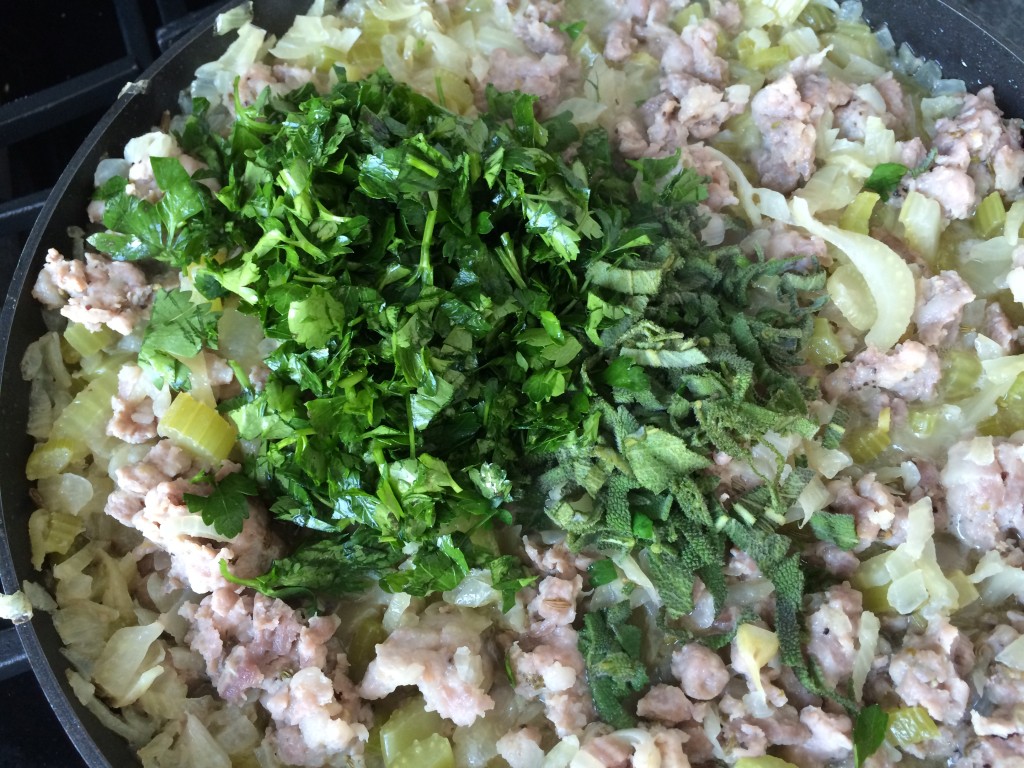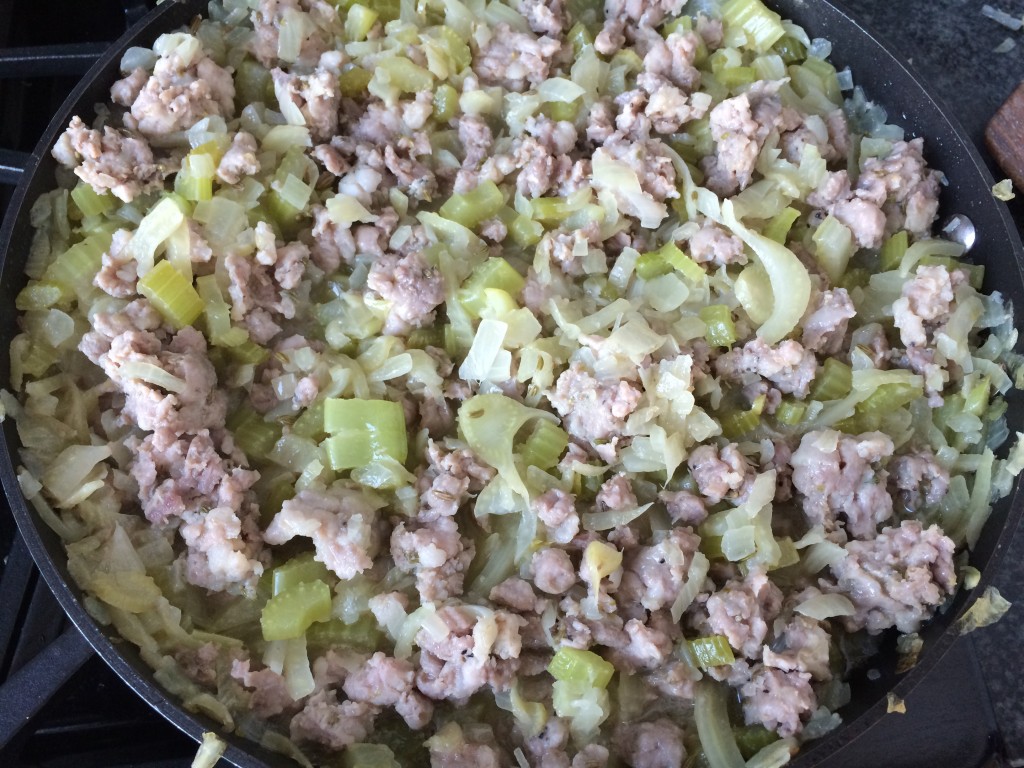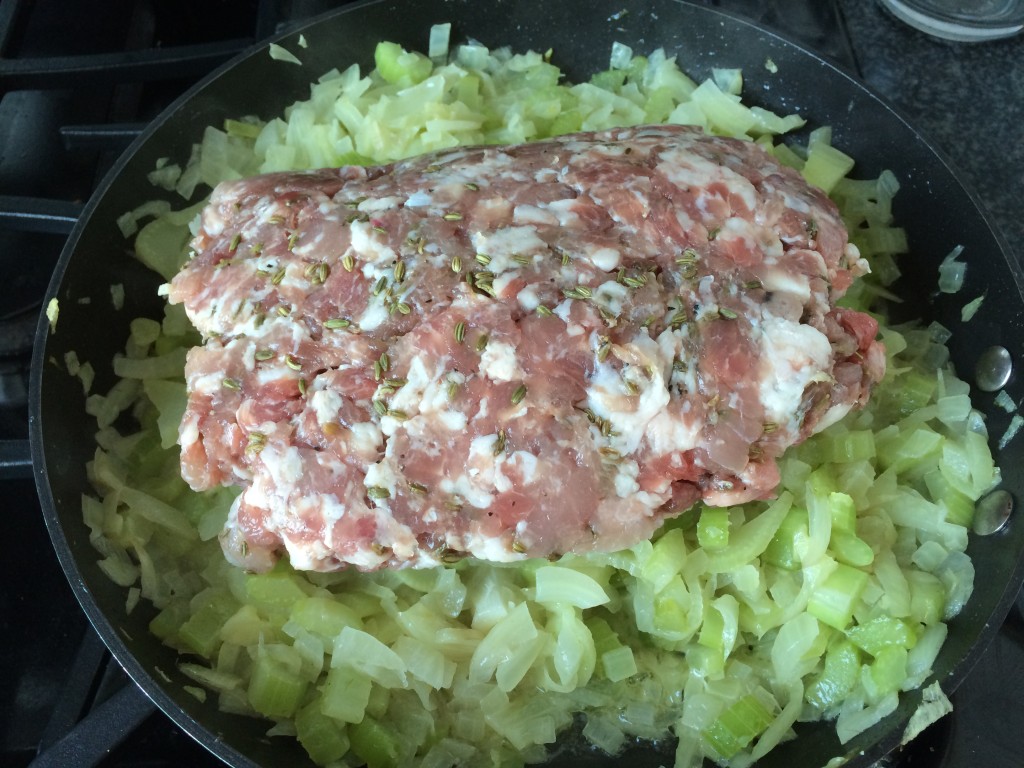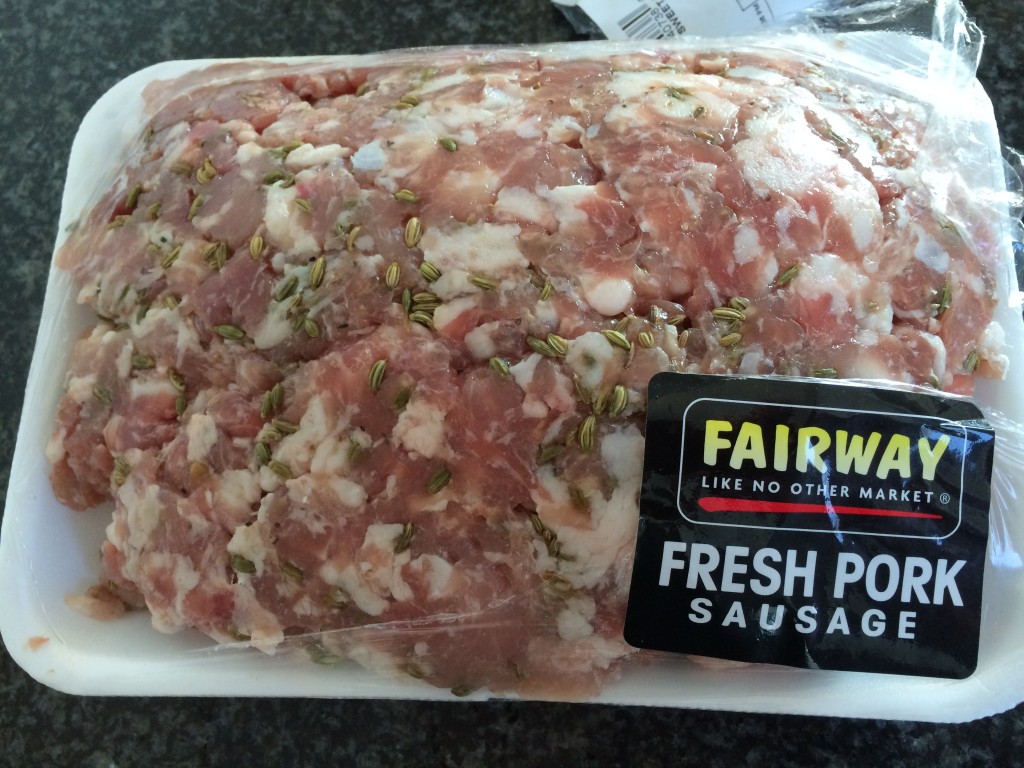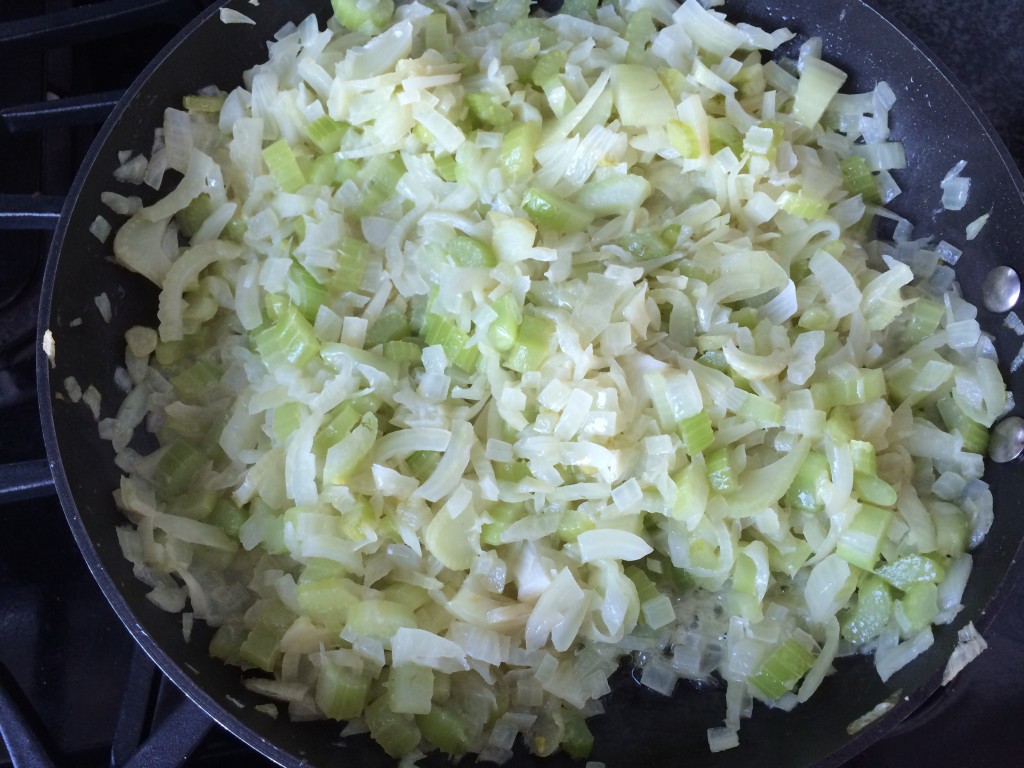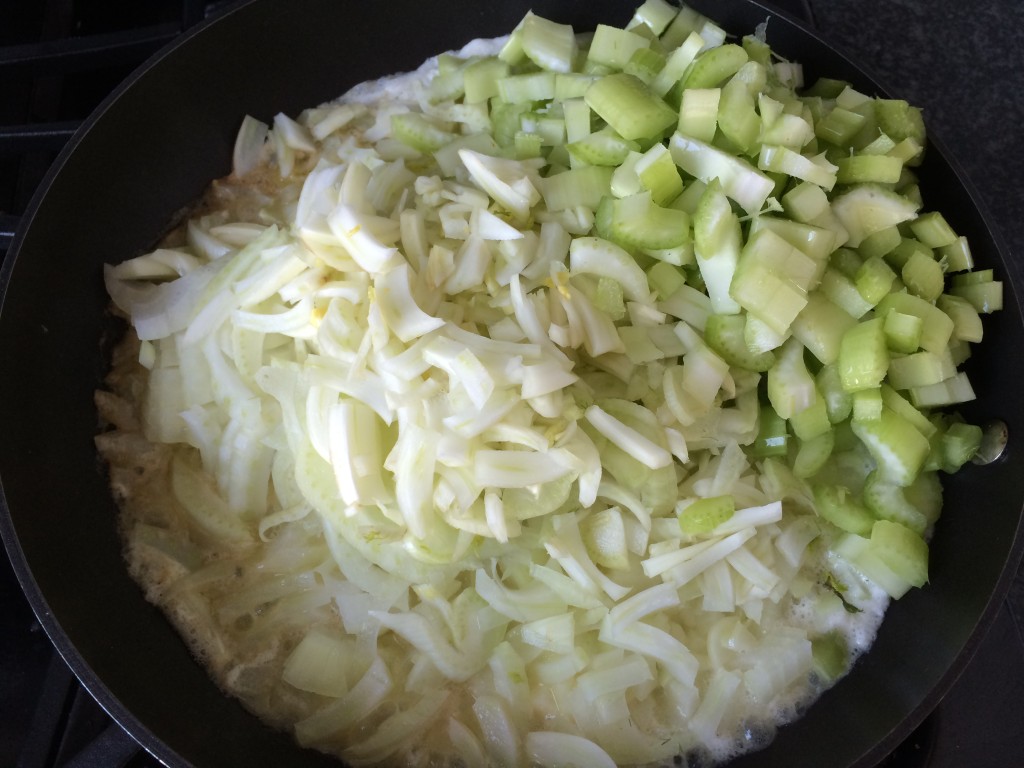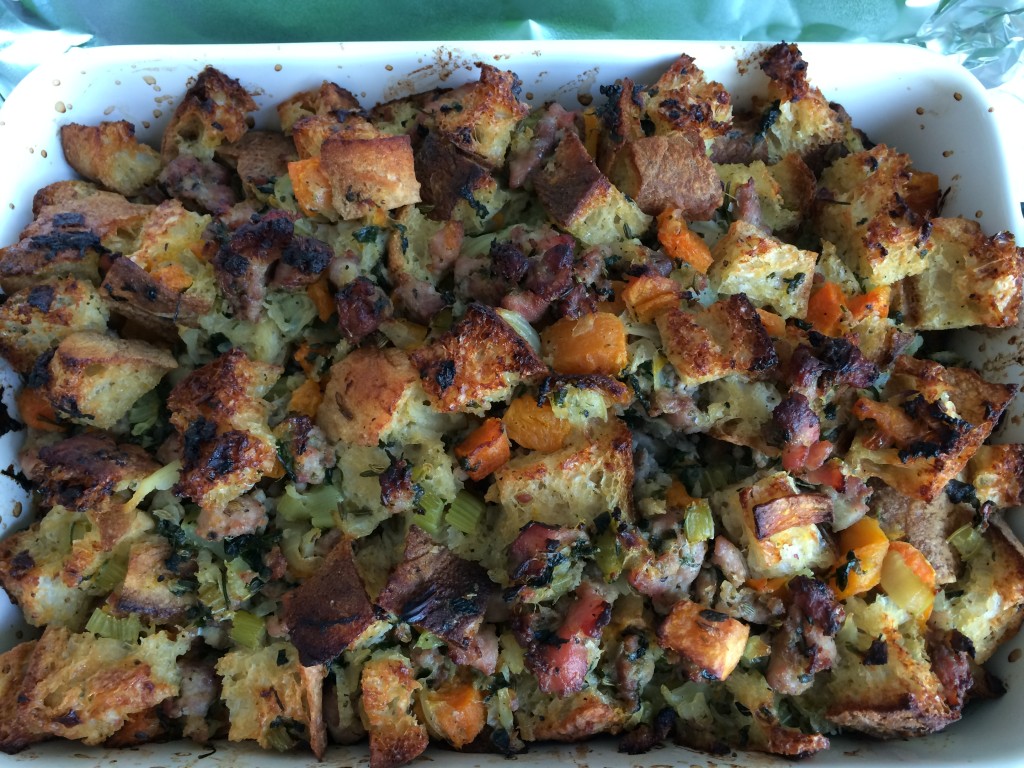 INGREDIENTS
Nonstick vegetable oil spray
4 cups 1/2- to 3/4-inch cubes peeled seeded butternut squash (from one 13/4-pound squash)
1/2 cup (1 stick) unsalted butter
3 cups chopped onions (about 1 pound)
2 cups chopped celery (4 to 5 stalks)
1 1/2 cups coarsely chopped fresh fennel bulb (about 1 medium)
1 1-pound pork sausage log
1/4 cup chopped fresh Italian parsley
2 tablespoons chopped fresh sage
2 tablespoons chopped fresh marjoram
12 cups (generous) 1-inch cubes day-old pain rustique or ciabatta bread with crust (about 1 1/4 pounds)
2 large eggs
1 1/2 teaspoons fine sea salt
1 teaspoon coarsely ground black pepper
1 cup (or more) low-salt chicken broth
PREPARATION
Preheat oven to 350°F. Spray rimmed baking sheet with nonstick spray. Scatter squash on sheet in single layer; sprinkle lightly with salt and pepper. Roast squash until tender, stirring occasionally, about 55 minutes. Transfer to large bowl; cool.
Melt butter in heavy large skillet over medium heat. Add onions, celery, and fennel. Sauté 8 minutes. Add sausage. Sauté until vegetables are tender and sausage is cooked through, breaking up sausage with fork, about 10 minutes. Add all herbs; sauté 1 minute longer. Add to bowl with squash. DO AHEAD: Can be made 1 day ahead. Cool, cover, and chill.
Preheat oven to 350°F. Divide bread between 2 rimmed baking sheets. Bake until bread is crusty but not hard, reversing sheets after 5 minutes, 10 to 12 minutes total. Transfer to very large bowl and cool.
Butter 13x9x2-inch baking dish. vegetable mixture into bread. Whisk salt, and pepper in small bowl to blend whisk in 1 cup broth. Add egg mixture stuffing, tossing to combine evenly and adding more broth by 1/4 cupfuls if dry. Transfer stuffing to prepared dish.
Bake stuffing uncovered until cooked through and brown and crusty on top, 60 minutes. Let stand 10 minutes.
Makes 8 to 10 servings