This is a TOP SECRET RECIPE!!!  I feel anxious even posting this on the internet as this recipe is sacred to our family!  But apparently this recipe is already on the internet and is equally special to a couple other families out there.  This is a special dessert that my Grandma Grace discovered.  She was a fabulous cook and I like to think I inherited my skills from her.  My dad mastered the recipe when I was a young girl.   I have magical memories of eating this as a child!  My dad usually made this for fancy dinner parties or Christmas.  My children don't have the deep rooted memories I have of eating this slowly and savoring every bite.   It could be a year before my dad would make it again!  But I hope at least one of my children carries down the tradition!  So here is the original recipe to make that a little easier!  My thoughts are italicized in bold.  Also my dad always doubled the recipe and drew a 12 inch circle.  I never knew that until recently.  I am making the original version here which seems like a half recipe to me!  But making the original recipe is not quite as daunting and not such a commitment with so much left over!
INGREDIENTS
6 oz. semisweet chocolate pieces, melted and cooled
2 egg yolks, beaten
1/4 cup water
1 cup heavy whipping cream
1/4 cup sugar
1/4 tsp. cinnamon
Cinnamon Meringue Shell
2 egg whites
1/2 tsp. vinegar
1/4 tsp. salt
1/2 cup sugar
1/4 tsp. cinnamon
INSTRUCTIONS
Melt chocolate over hot water. (I use the microwave and stir at 30 second intervals)  Cool slightly; spread 2 tablespoons over bottom of cooled Cinnamon Meringue Shell. (After making this I think it is best to not put the full 2 TBS if you can cover the bottom with less)  To remaining chocolate, add egg yolks and water, (I might reduce the amount of water by half to make a firmer mousse) blend; chill until thick. Combine cream, sugar, and cinnamon; whip until stiff. Spread half (this is where I would change it again and not put half but just enough to cover the chocolate maybe a third) over chocolate in shell; fold remainder into chocolate mixture, spread on top. Chill several hours or overnight.
Cinnamon Meringue Shell:
Beat egg whites with vinegar and salt until frothy. Blend sugar and cinnamon; add to egg whites a little at a time, beating to very stiff peaks. Cover cookie sheet with heavy paper. Trace 8-inch circle in center. Spread meringue on circle; shape into shell-make bottom 1/2-inch thick and mound around edge to 1-3/4 inches high. Bake at 275°F for 1 hour. Turn off heat; let dry in oven (door closed) 2 hours. (Our family would keep the oven on the lowest possible heat overnight to dry it out completely.  If not, the meringue becomes chewy which is not a problem for me but it really is amazing if you do it right and dry it out all the way)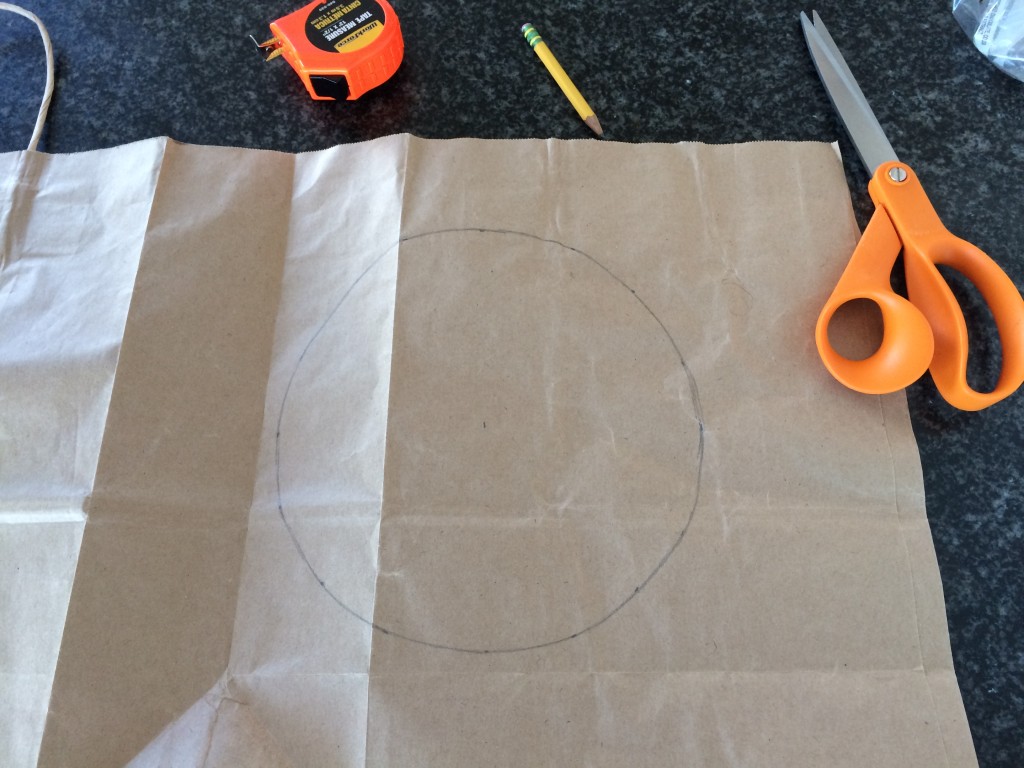 The first step is to cut up a brown bag and draw a 8 inch circle on it with pencil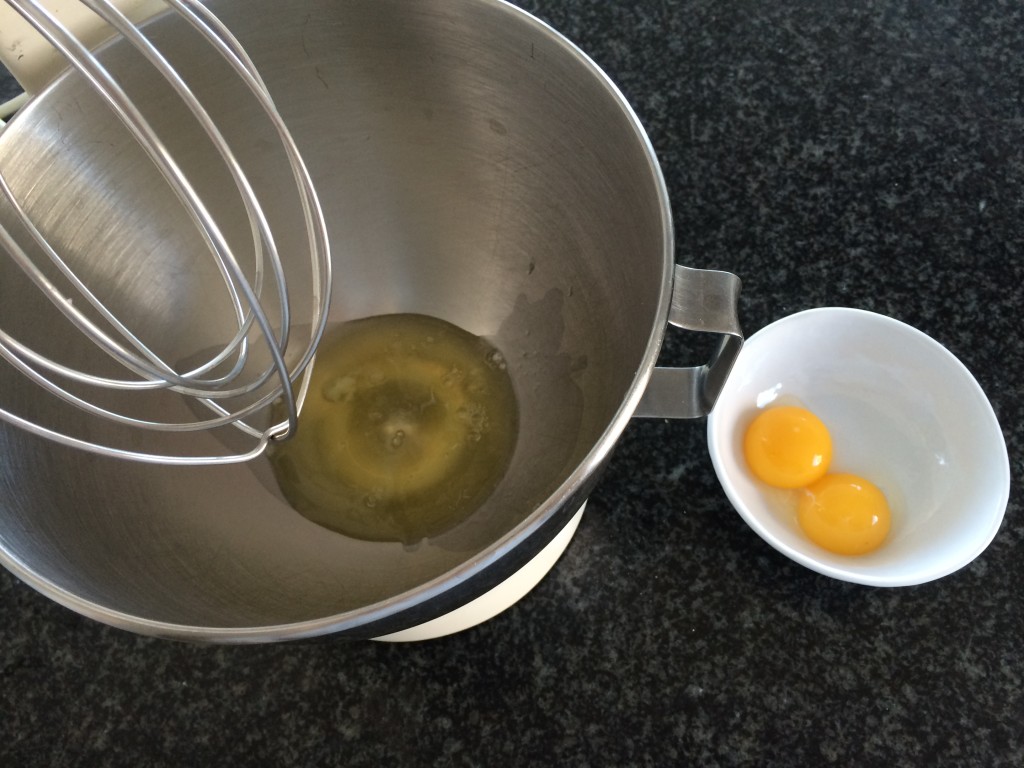 Separate the egg whites from the yolks and set aside the yolks for later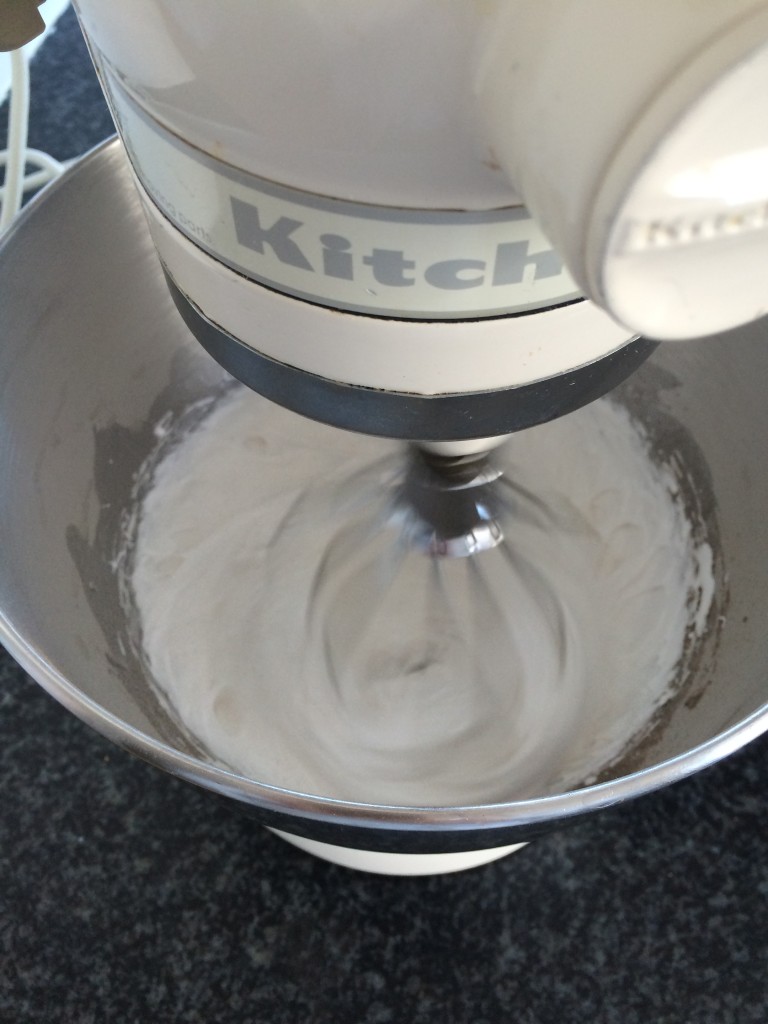 Whip up the egg whites with the sugar, vinegar, salt and cinnamon until super stiff!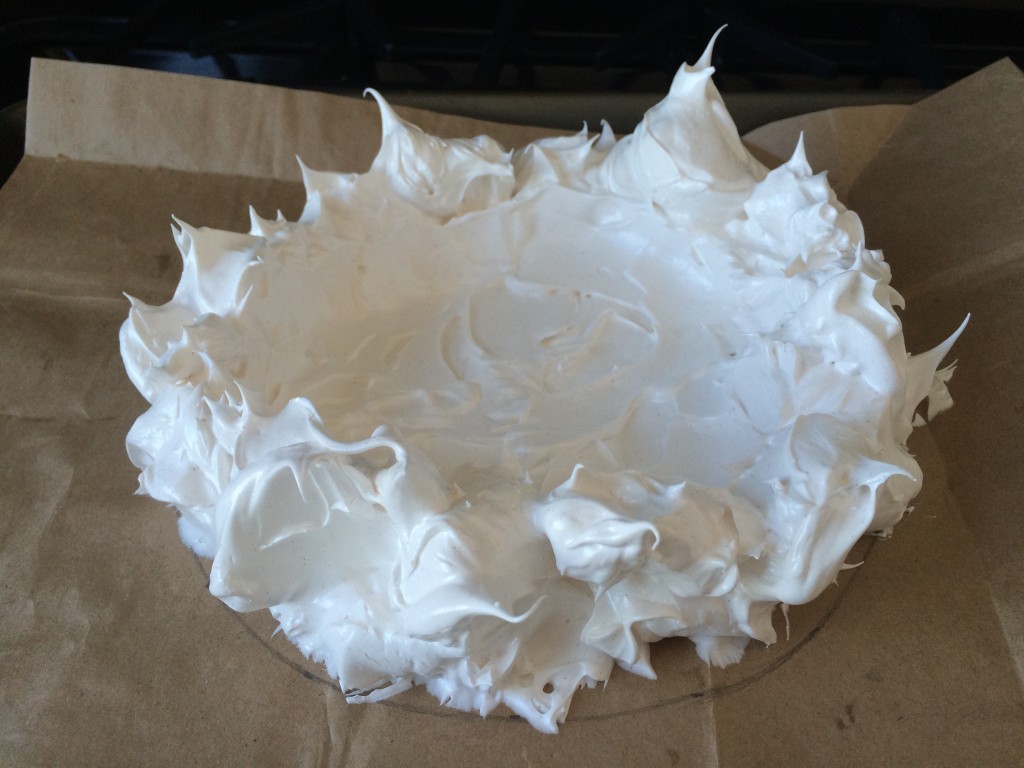 Create the meringue shell on the paper inside the lines.  It melts and grows a little when cooked.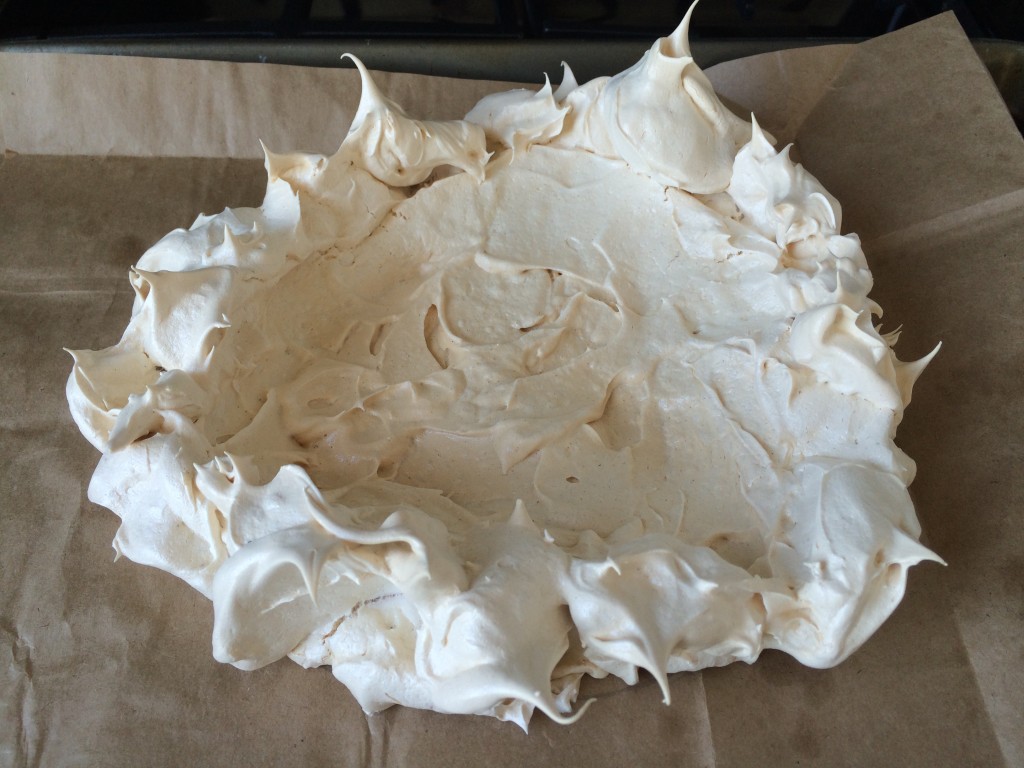 This is the baked shell.  This time I didn't dry it out all night so I can get a little darker than this usually.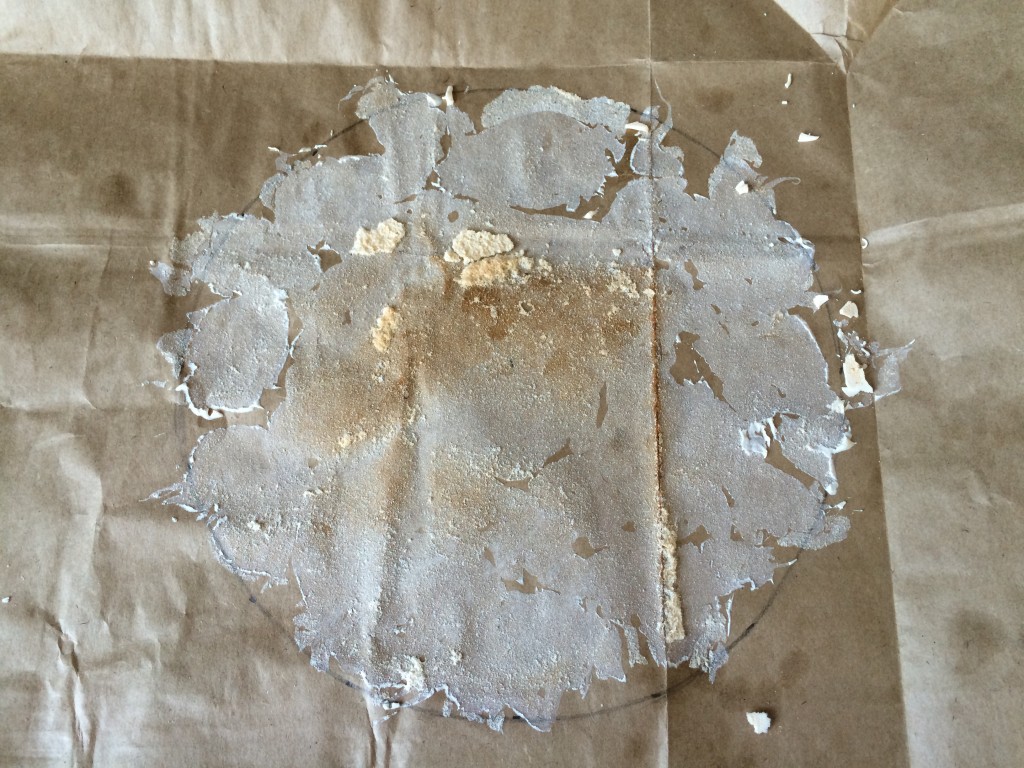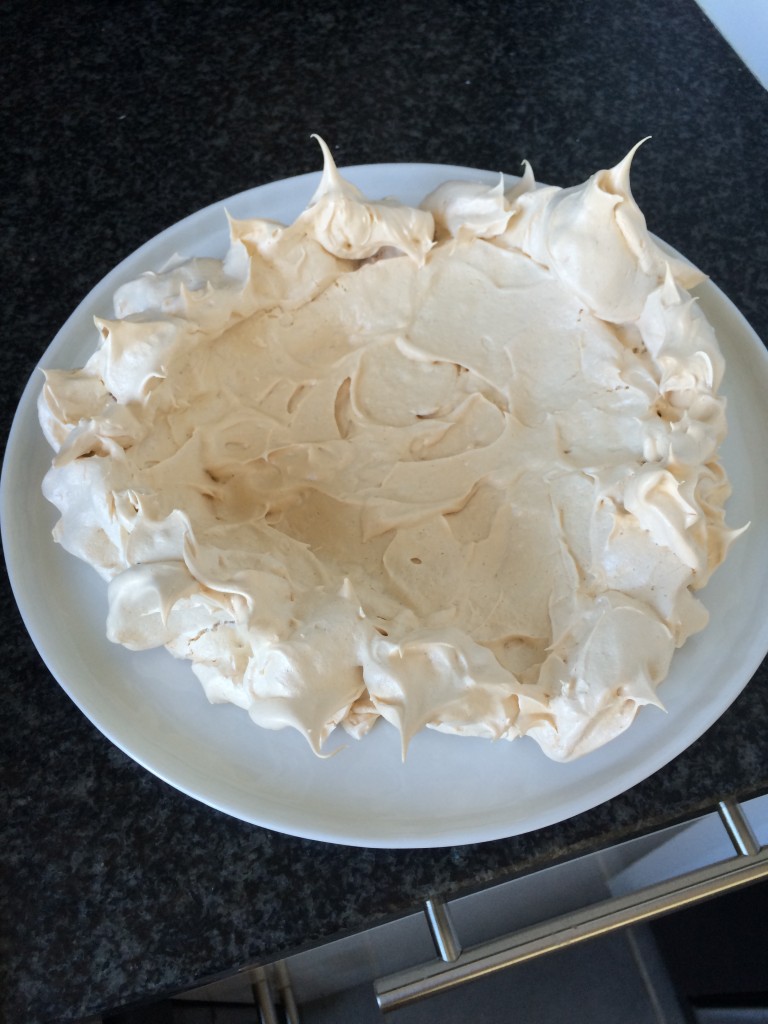 Peel it off the paper and set on the serving plate.  This is just a basic plate.  It looks fantastic on the special silver plate my grandmother used.  But I don't have that here with me in New York now.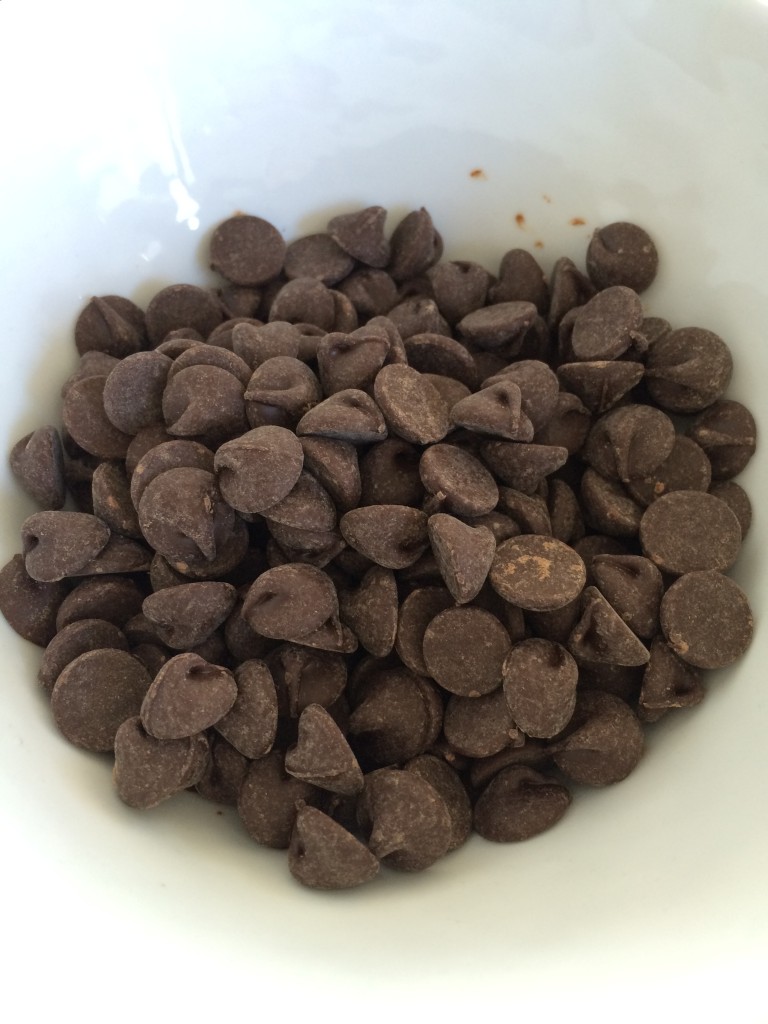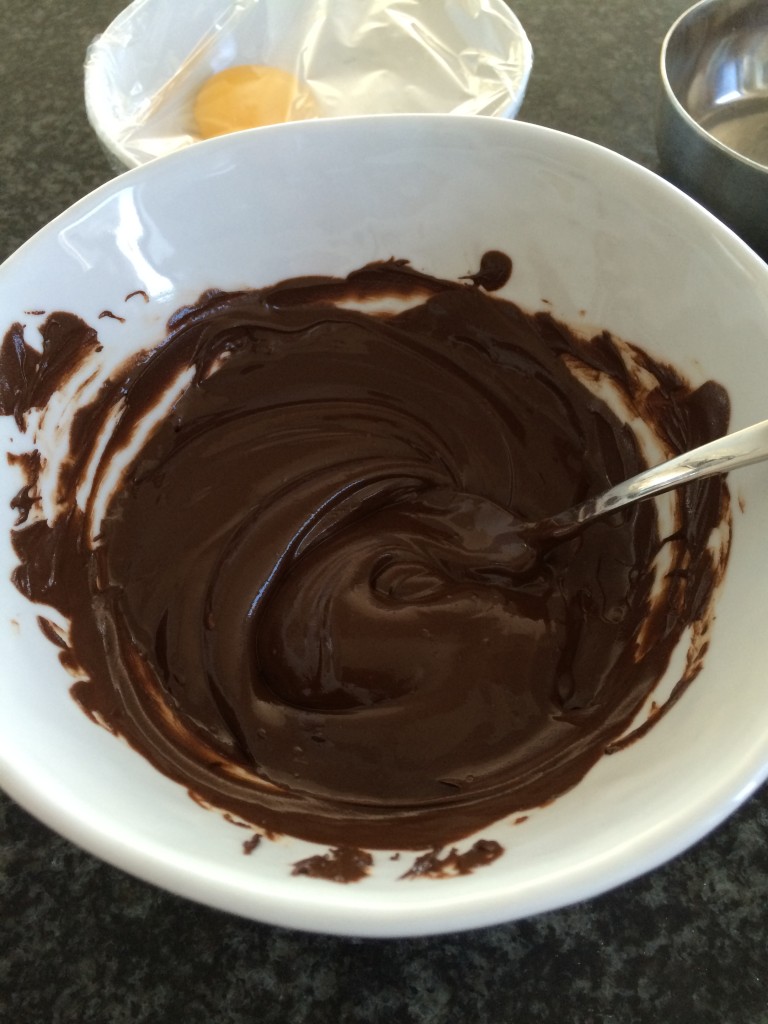 Melt the chocolate chips in the microwave stirring at 30 second intervals.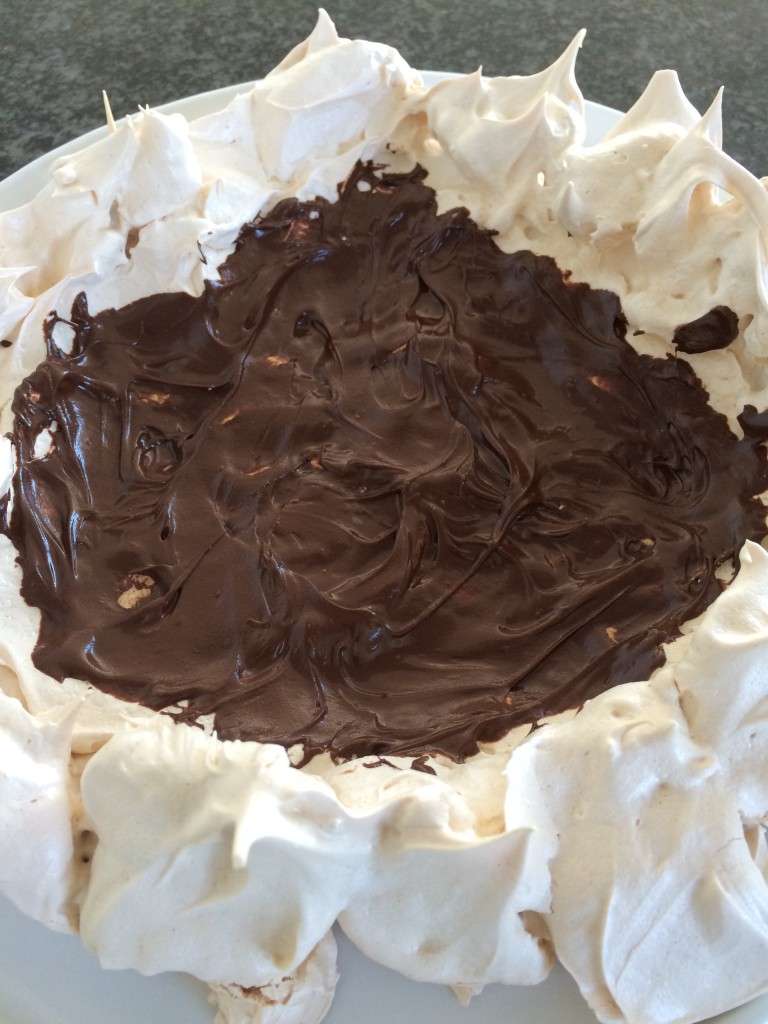 Spread a thin layer over the dried meringue crust.  The recipe says 2 Tablespoons.  Next time I am only going to use enough to cover it.  Leaving more chocolate to make the mousse layer firmer and richer.  Add the egg yolks and water to the remaining melted chocolate, stir and leave in refrigerator until ready to use.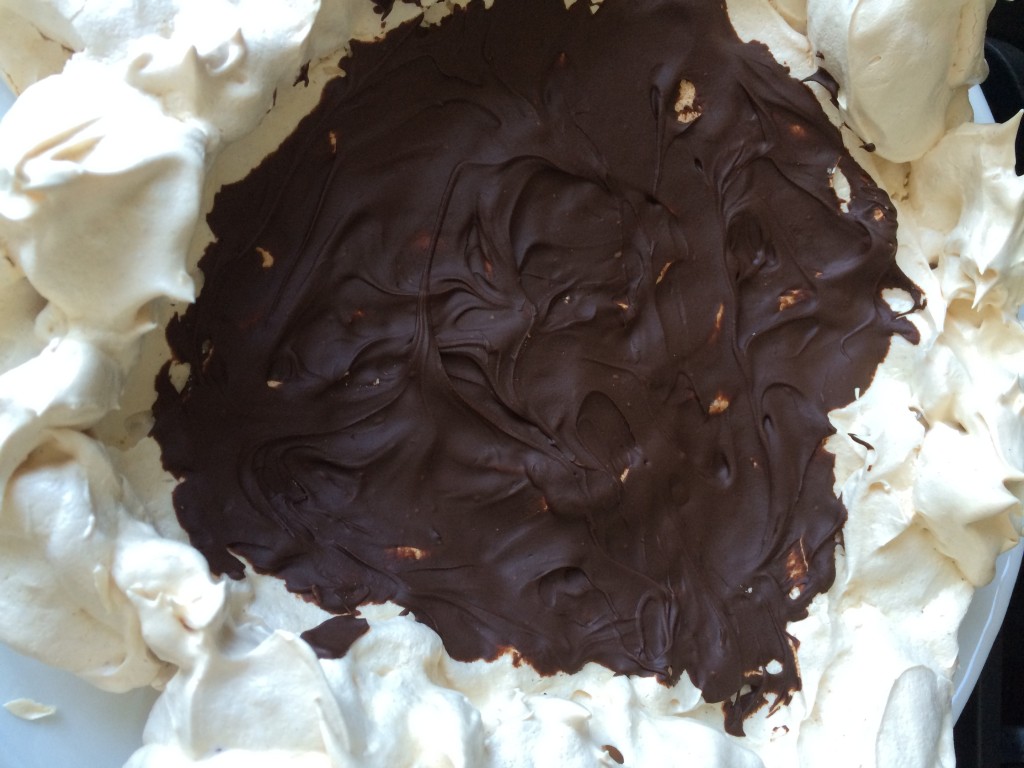 Chill the crust to harden the chocolate while making the whipped cream.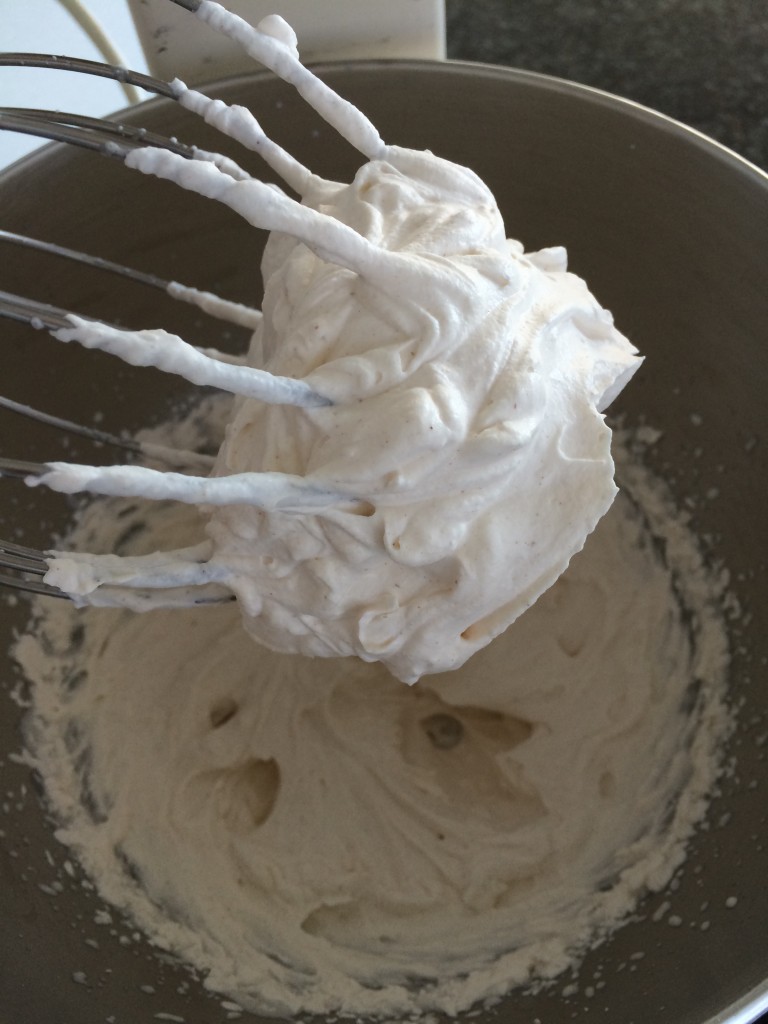 Whip the cream with the cinnamon and sugar until very very stiff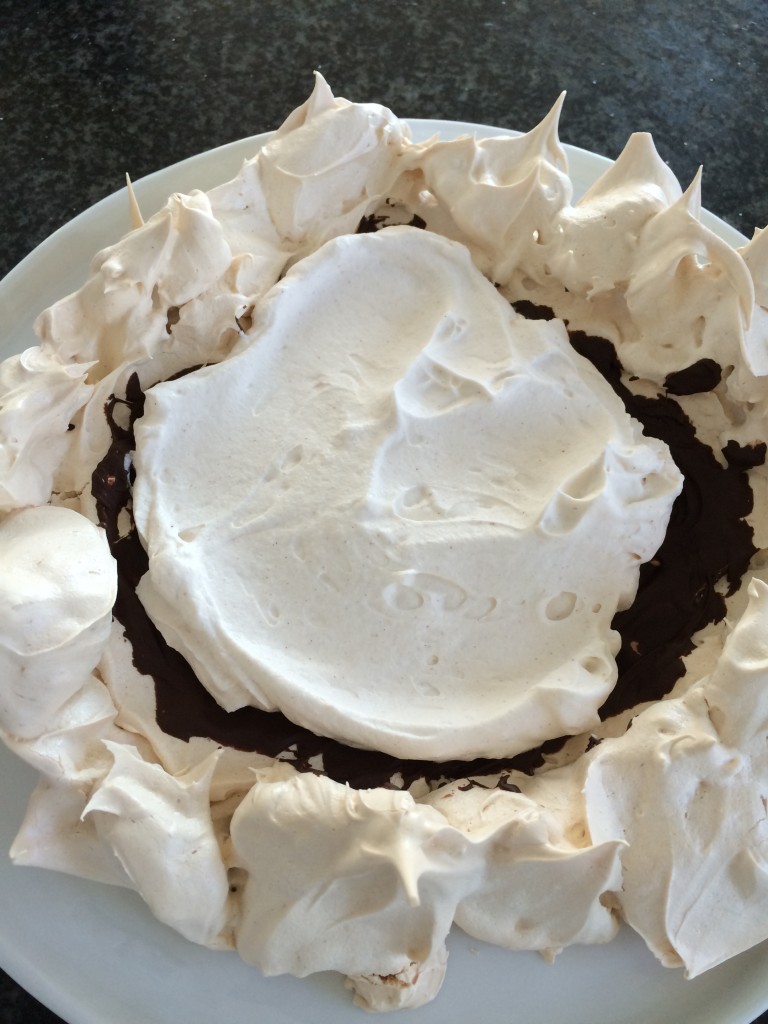 Spread a layer of the whipped cream over the hardened chocolate.  The recipe says half of the cream but next time I am only going to put a thin layer down, maybe a third because the whipped cream layer doesn't get as stiff as the chocolate layer on top and it seems to weaken the structure with too much cream and not as much chocolate layer.  I also don't remember my dad having a thick cream layer either.  It was mostly the chocolate mousse with a thin white layer underneath.  I will try that next time.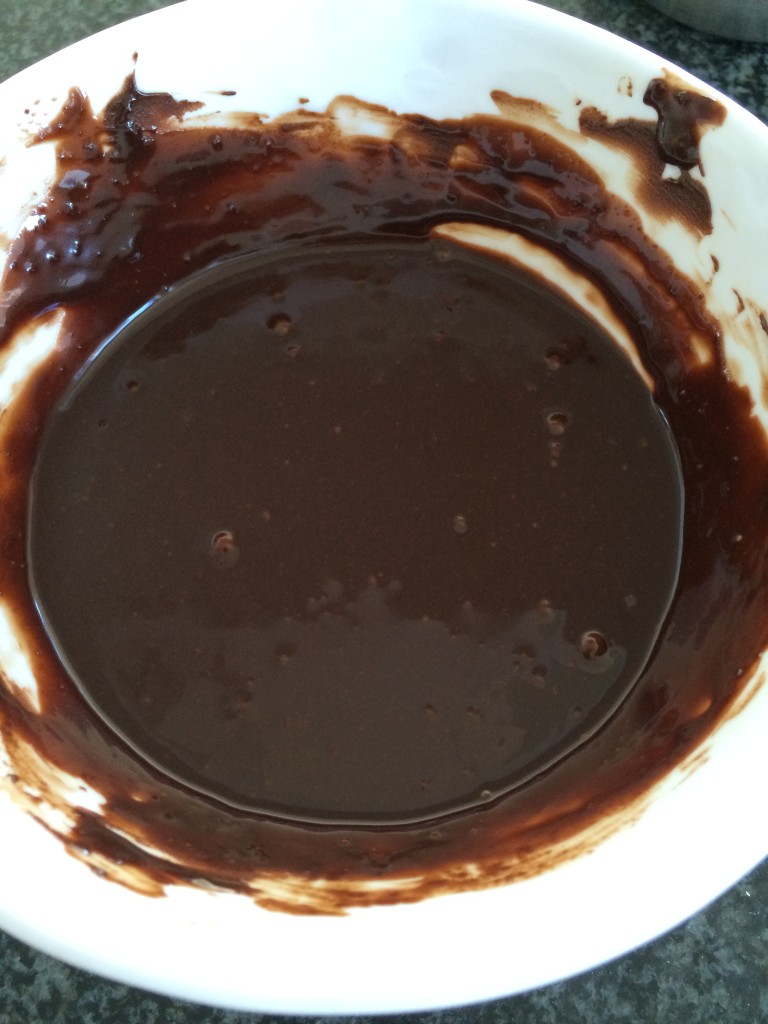 Mix the chilled chocolate mixture into the whipped cream.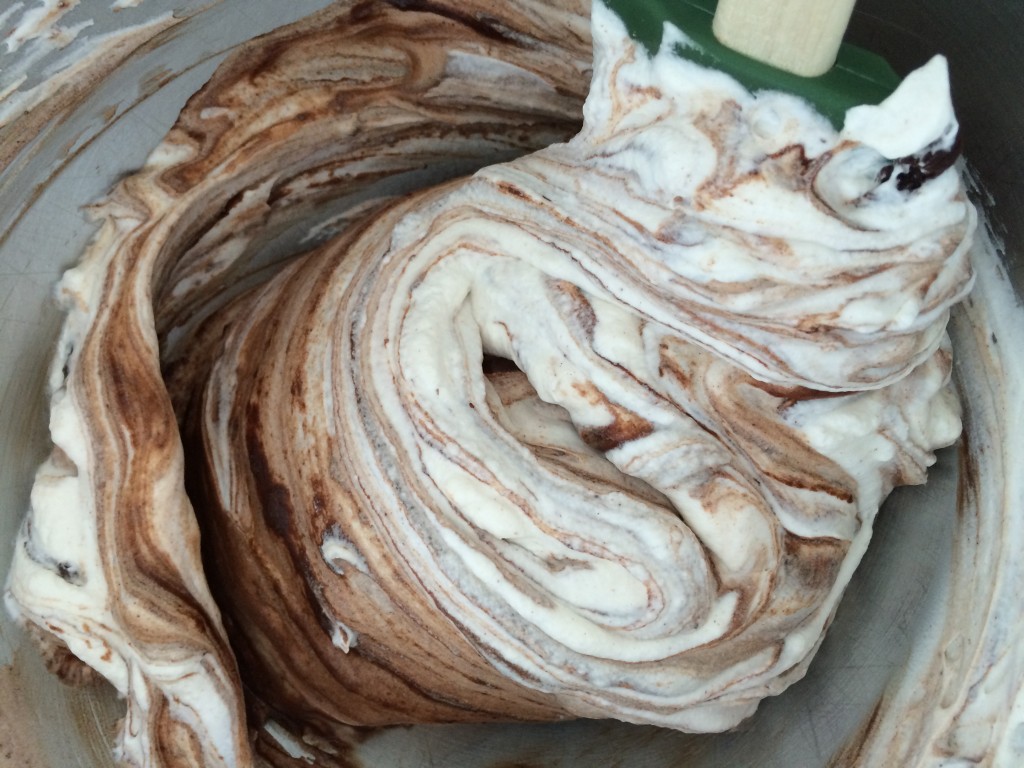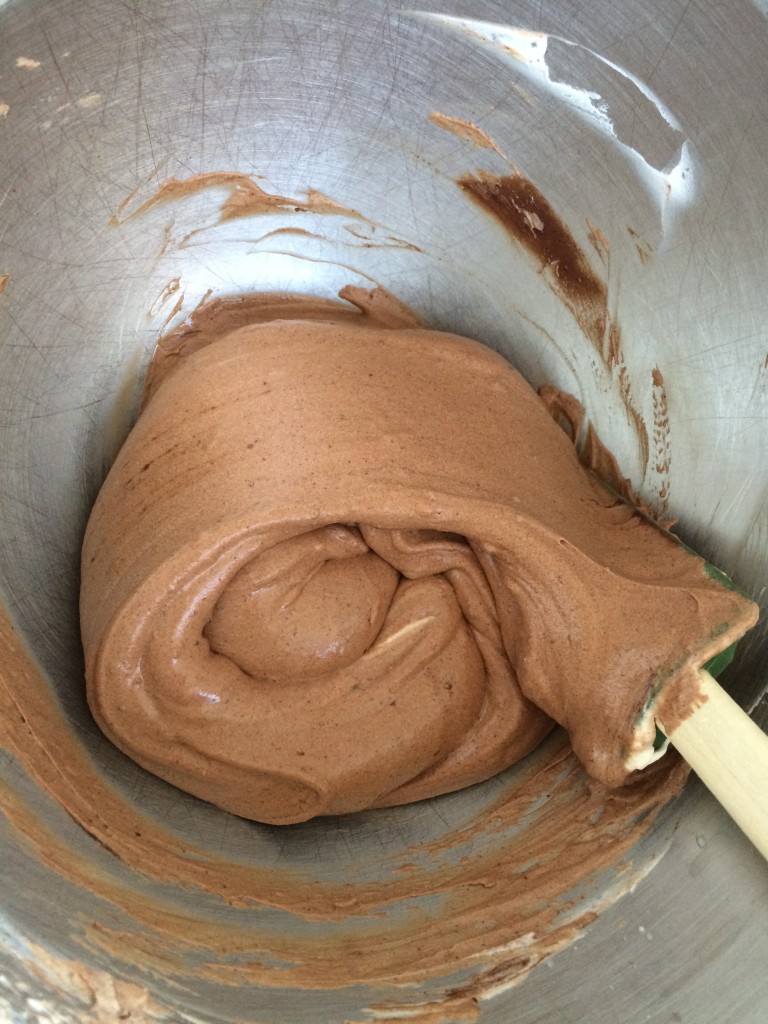 Fold gently and thoroughly.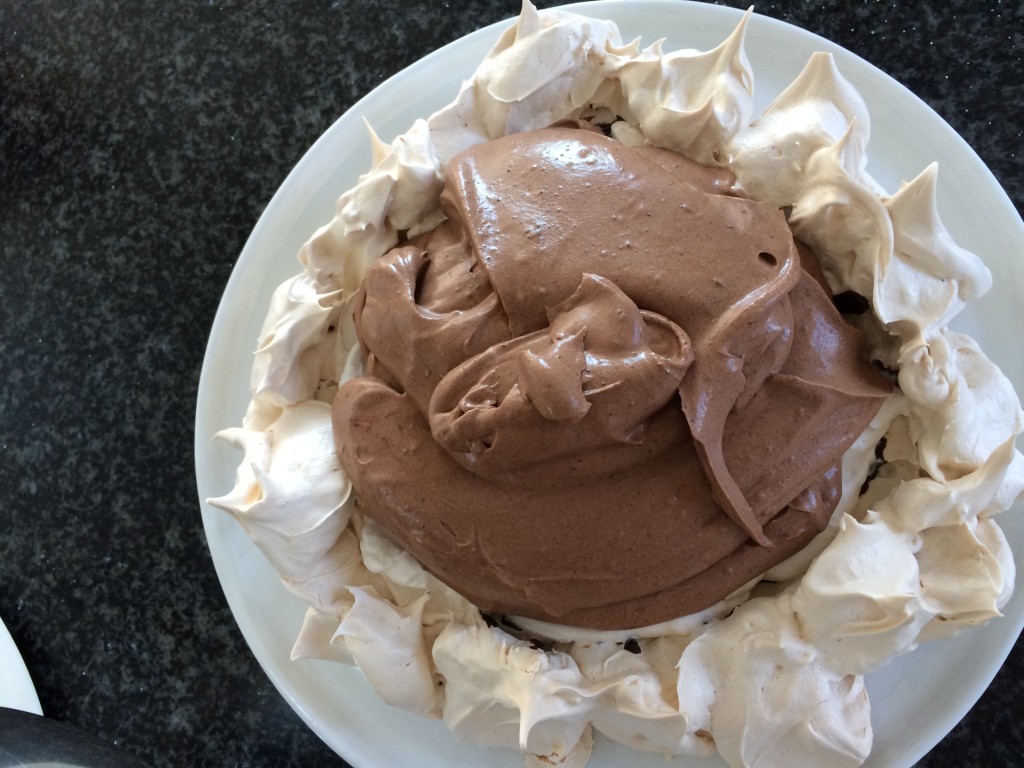 Spread the chocolate mousse layer over the cream layer.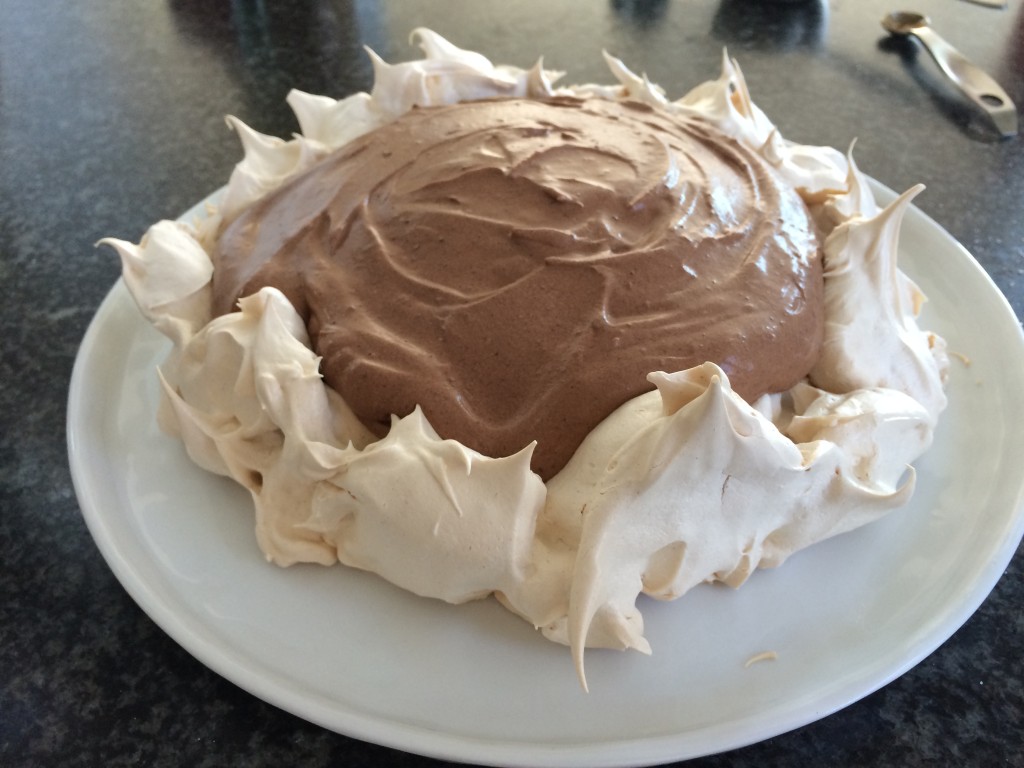 Smooth out the top.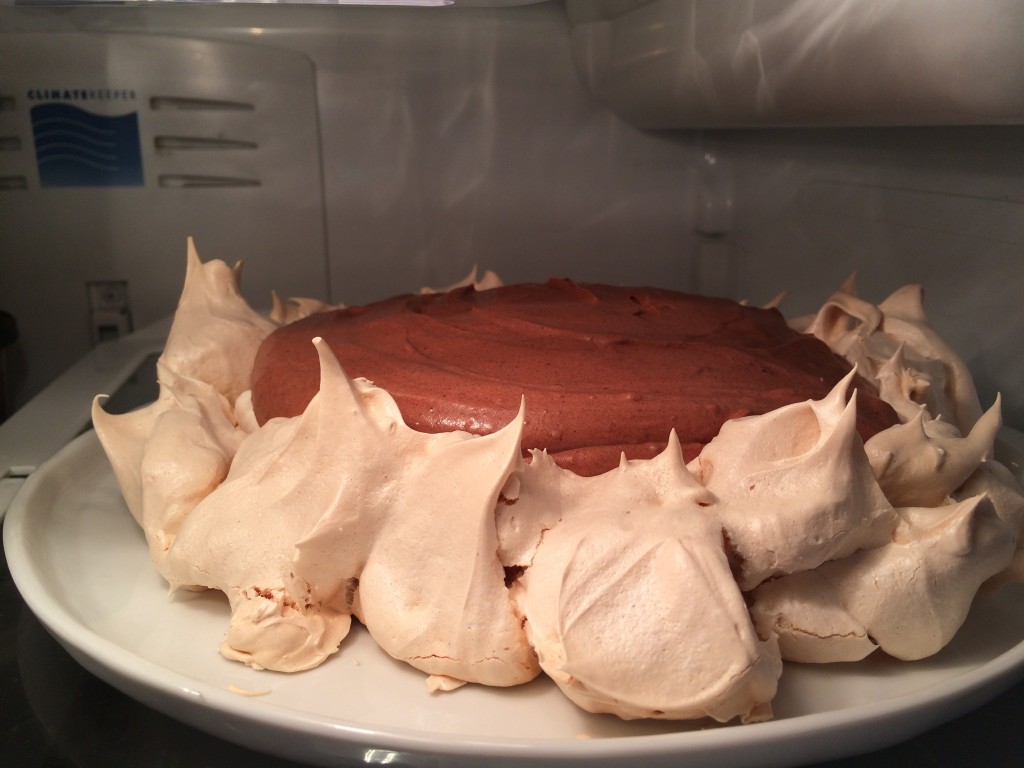 Chill overnight.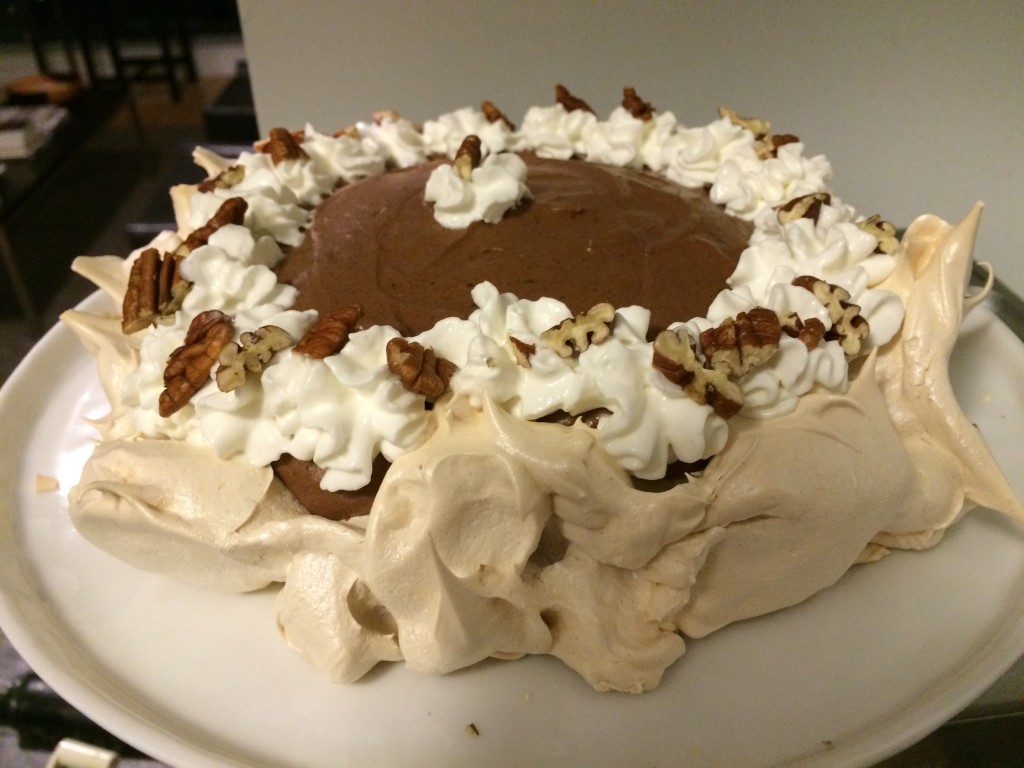 Garnish with whipped cream and chopped pecans.  These pecans should be chopped much smaller but everyone was so excited to taste it they couldn't wait for that extra chopping!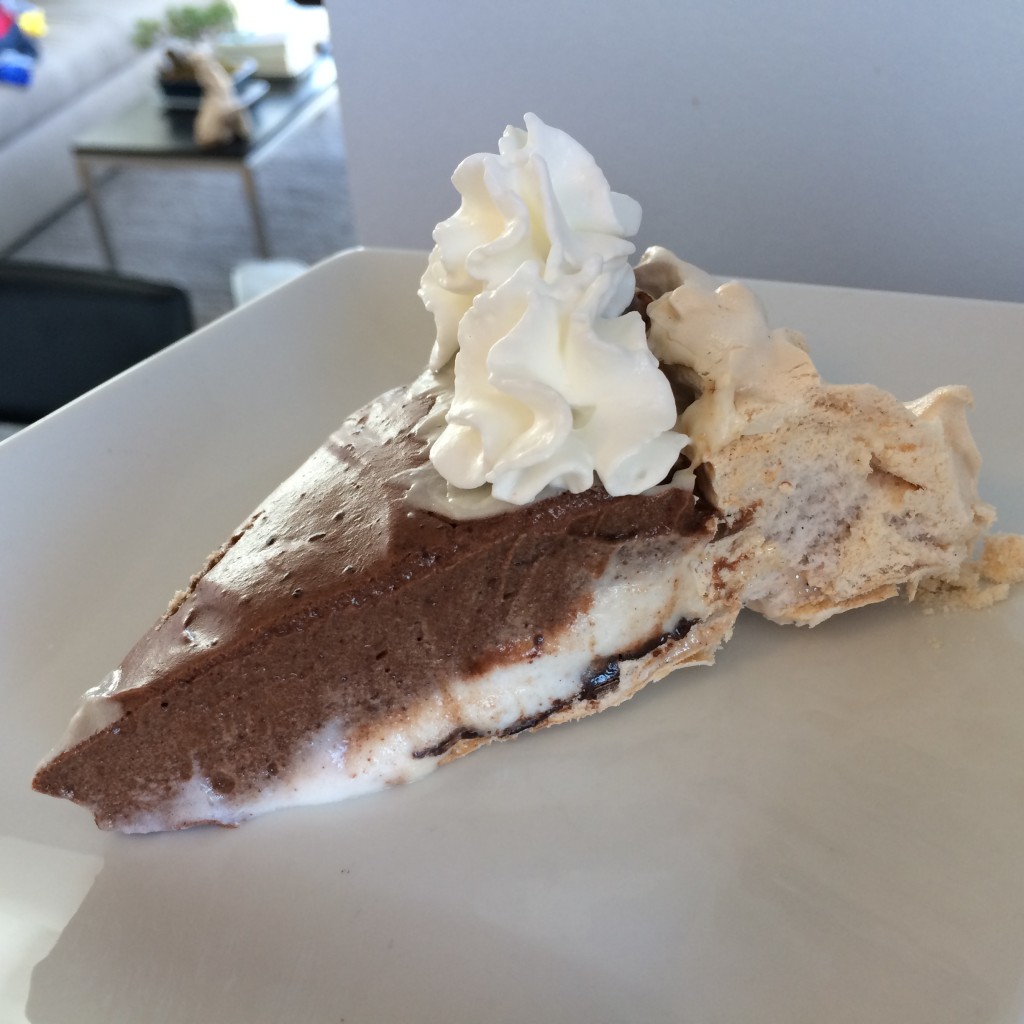 Enjoy!