For my sons 16th birthday a few years ago I tried to recreate an In N Out burger for him from home.  It turned out really good but tasted more like a 5 Guys burger.  I also love Shake Shack burgers.  This version is not the In N Out version because I was working with what I had.  To make the In N Out version you need American Cheese slices and very fluffy white hamburger buns.  You will need Iceberg lettuce but am using romaine here, the tomatoes should be the big beefsteak ones sliced thin and since I didn't have any pickles I improvised with chopped capers in the special sauce.  So this isn't a real In N Out burger.  These buns were whole wheat, the cheese was a white cheddar and the beef was less fatty.  Truthfully, I liked the In N Out version better but this is what I had to work with.
First thing to do is get the onions caramelizing in olive oil and salt on medium low heat for a while.
Next make the special sauce with ketchup, mustard, mayonnaise and chopped pickles.  I am using capers here as a substitution since I had no pickles on hand.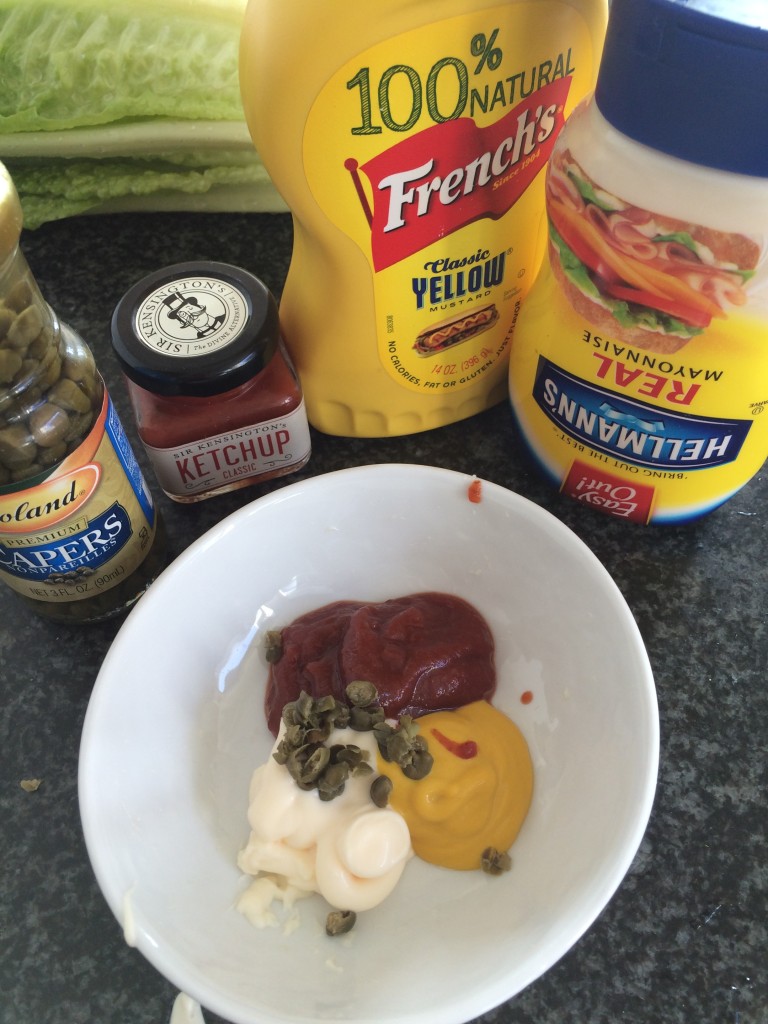 Smash the ground beef into a really thin flat burger and sprinkle with salt and pepper.
Fry the patty on a pan with the buttered bun.  When the patty is flipped add the cheese to melt.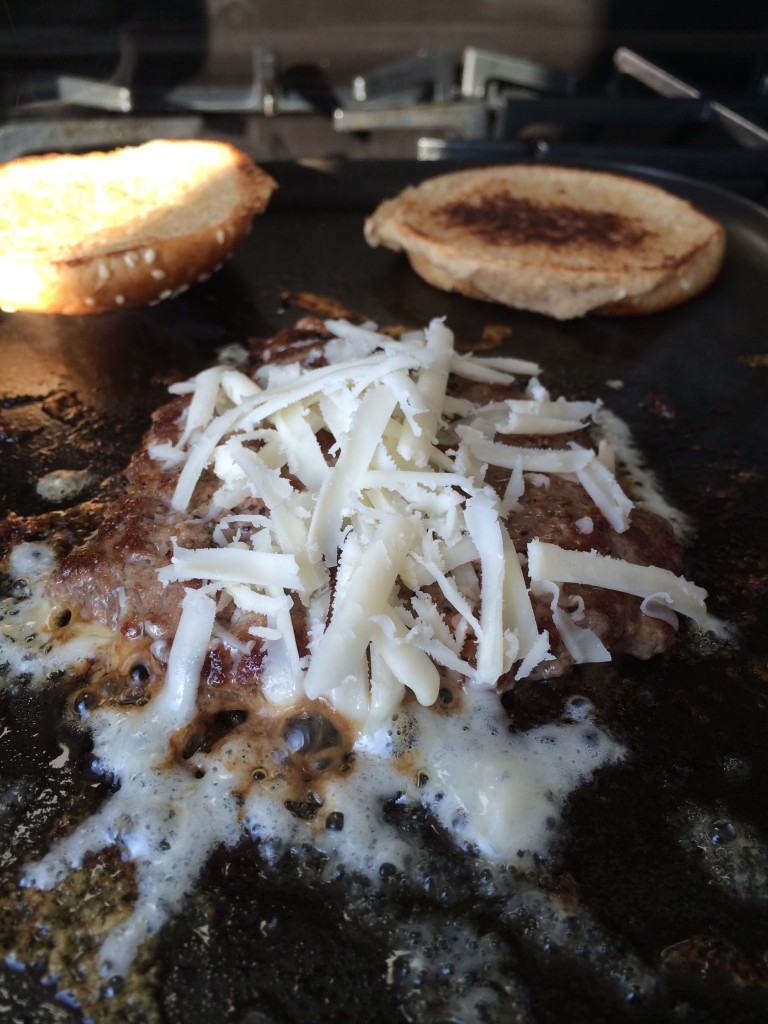 That's it!  Now assemble the hamburger spreading the special sauce, lettuce, tomato and grilled onions on the buns.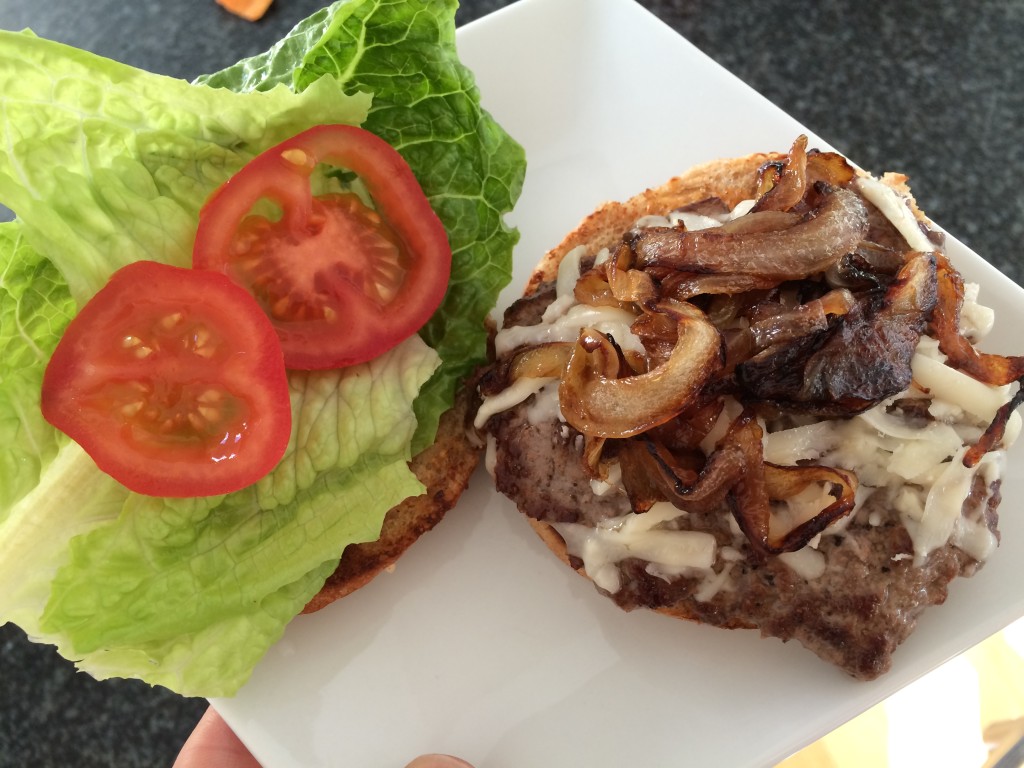 Enjoy!  This is what I cook!