My dad took us to The Mexican Grill on Main Street in Santa Ana, California after church on Sundays.  I remember the sound of our car driving into the gravelly back parking lot.  The restaurant was laid out sort of 50s style with a white formica counter with the band of ridged metal on the edge with fixed barstools and the cook with a white apron behind the counter.  The restaurant was never really that full when we were there.  It always felt like we had the place mostly to ourselves.  There were the standard booth seats and a jukebox that had some 70s music and Mexican songs I didn't know and that famous Mexican painting of the warrior holding a woman who looks injured (turns out from a little research she was dead, didn't know that then).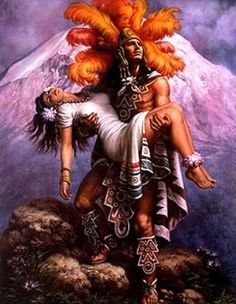 Needless to say, this place was real authentic Mexican!  I remember once I burned the underside of my forearm because my plate was so hot.  It made a little scar and sometimes I would see it while I sat in elementary school.  It would remind me of these amazing burritos we would eat there at the Mexican Grill with my family.  The taste of those green wet pork burritos are indelibly burned into my childhood memories.  I have tried many times to recreate them exactly as they were.  I came close once while I was living in Salt Lake City.  I even called my mom to tell her about it.  Somehow that recipe is nowhere to be found.  I worked hard to find it, too!  I must have read 6 or 7 versions online and tweaked it to get it close to what I remembered.  I will have to revisit that quest again.  This time I cheated and took the route some people do online using Hatch Valley Salsa that I saw at Trader Joes and decided to see how it would turn out.  It was fine but I thought the pork was dry.  The time it turned out the best I roasted and peeled probably 8 or 10 poblano chiles and added a bunch of other chilis and tomatillos.  The thing that is hard to get right is the tenderness of the meat.  It needs a fattier pork and I don't know exactly what kind of roast that is.  There are tiny cubes of potato and little pieces of carrots and tomatoes and lots of rich meaty, savory broth with all the great roasted chilis in it which make the eponymous burrito wet and green.  Enjoy the pictures!  I put a recipe at the end just as a starting point but only use as a guide.
GREEN CHILE PORK BURRITOS
Author: One Lovely Life, adapted from Savory Seasonings
INGREDIENTS
2½-3lb pork loin or sirloin roast, cut into 4 equal-sized pieces
6 Tbsp flour
1 Tbsp salt
1 Tbsp pepper
4-5 Tbsp canola oil
2 onions, diced
8 cloves garlic, minced
2 tsp cumin
1 Tbsp oregano
⅛ tsp cinnamon
2lb tomatillos, husks removed and cut into quarters
3c chicken broth
3 anaheim chiles, seeded and roughly diced
3 poblano chiles, seeded and roughly diced
1 yellow or orange bell pepper, diced
2-3 jalapenos, seeded and diced
½ bunch cilantro
juice of 2 limes
To serve: tortillas, cheese, beans, rice, etc. (optional)
INSTRUCTIONS
On a shallow plate, combine flour, salt, and pepper. Dredge each piece of the pork with the flour mixture and coat well. Discard any excess flour mixture.
Heat 4 Tbsp canola oil over medium-high in a large Dutch oven or braising pan. Add the pork and brown well on all sides. Remove pork and set aside.
Drain all but about 1 Tbsp of the oil from the pot and reduce heat to medium. Add onions to the pot, and cook until onion is translucent, adding a bit more oil if necessary. Add garlic, cumin, oregano, and cinnamon and cook 1 minute longer. Add about ¼c of the broth and stir to scrape up any browned bits that have stuck to the bottom of the pot.
Return browned pork to pot. Add tomatillos and the remaining 2¾c chicken broth. Cover the pot and bring the mixture up to a boil. Reduce heat to medium-low and simmer 2 hours.
After 2 hours, add anaheim chiles, poblano chiles, bell pepper, and one jalapeno to the pot and continue simmering for 1 hour more. Taste sauce and add additional salt and pepper as desired.
Remove pork from the sauce and shred, discarding any fatty bits. Working in batches, puree the sauce and transfer to a large bowl, adding cilantro, lime juice and the remaining 1-2 jalapenos to one of the batches (depending on how spicy you'd like it). After all the batches have been pureed, stir well to combine. (I ended up with almost 3 quarts of salsa)
Toss some (3/4-1½c) of the salsa with the shredded pork.
To make burritos, fill tortillas with pork, beans, rice, and cheese as desired, then top burritos with salsa.
The above recipe doesn't include the beans in the stew, nor does it have the potatoes or carrots or tomato.  Just use as a guide.  Those need to be added to be Mexican Grill Style.  When assembling the burrito put the green chili pork in the tortilla, add some Monterey jack cheese or possibly another more authentic Mexican cheese, wrap up and cover with more chili verde sauce tending more toward the saucy part of the mix.  Sprinkle with more cheese and microwave to melt.  Garnish with avocado, sour cream and cilantro although the Mexican grill burritos didn't have the garnish just the sauce and cheese.