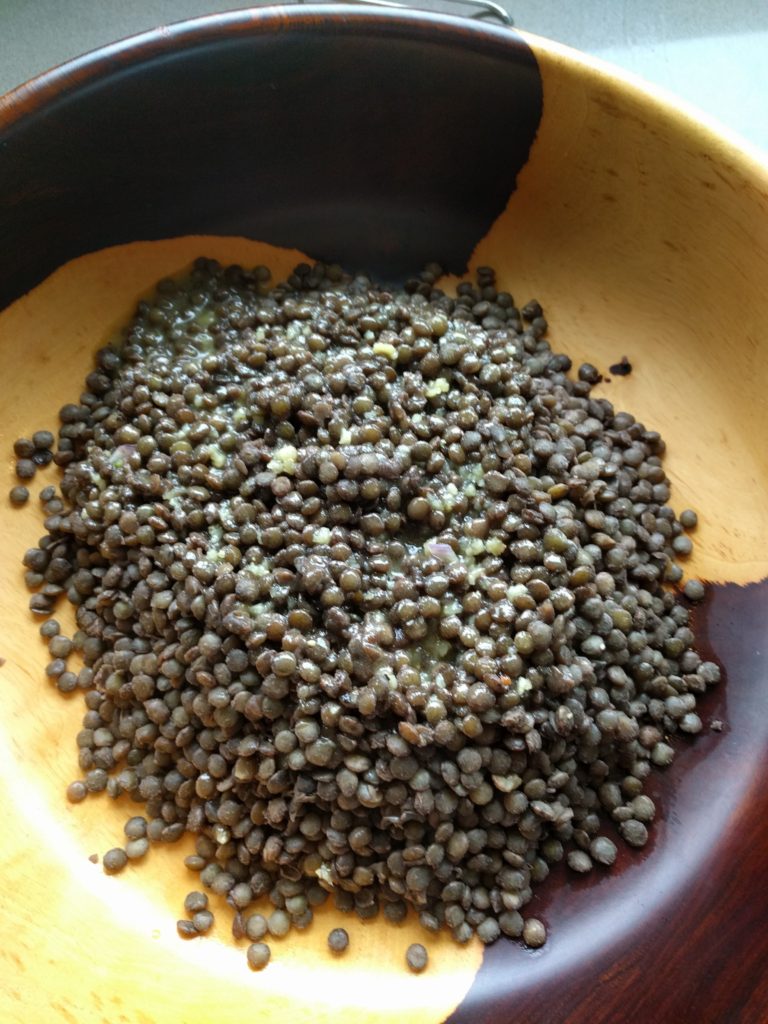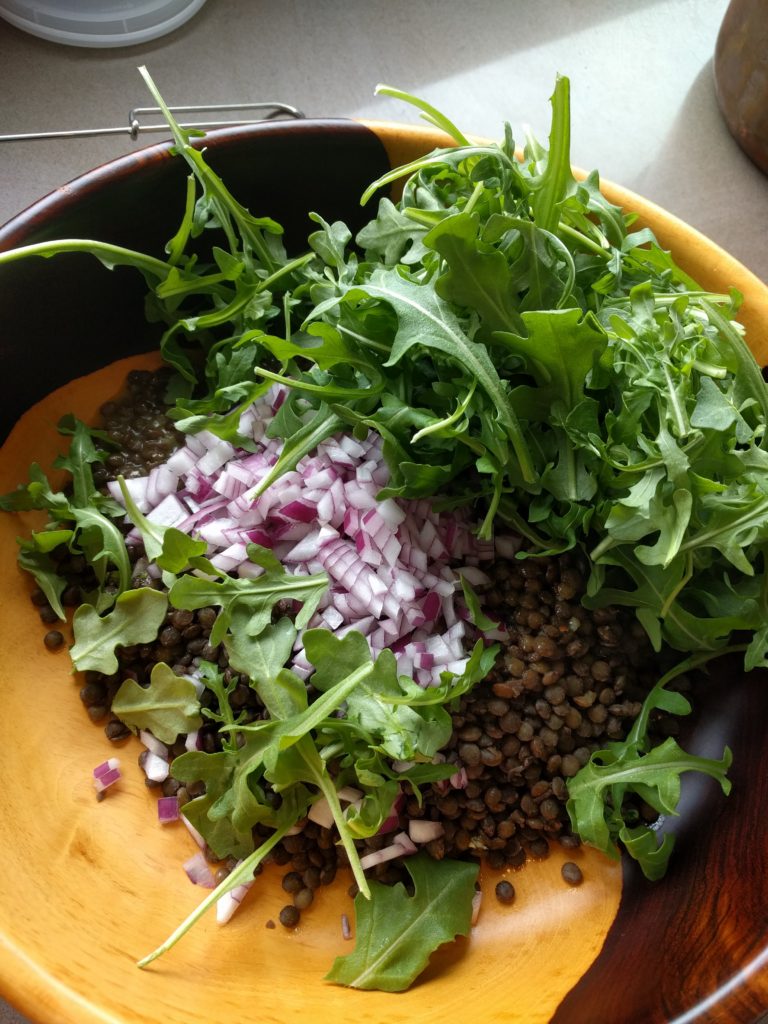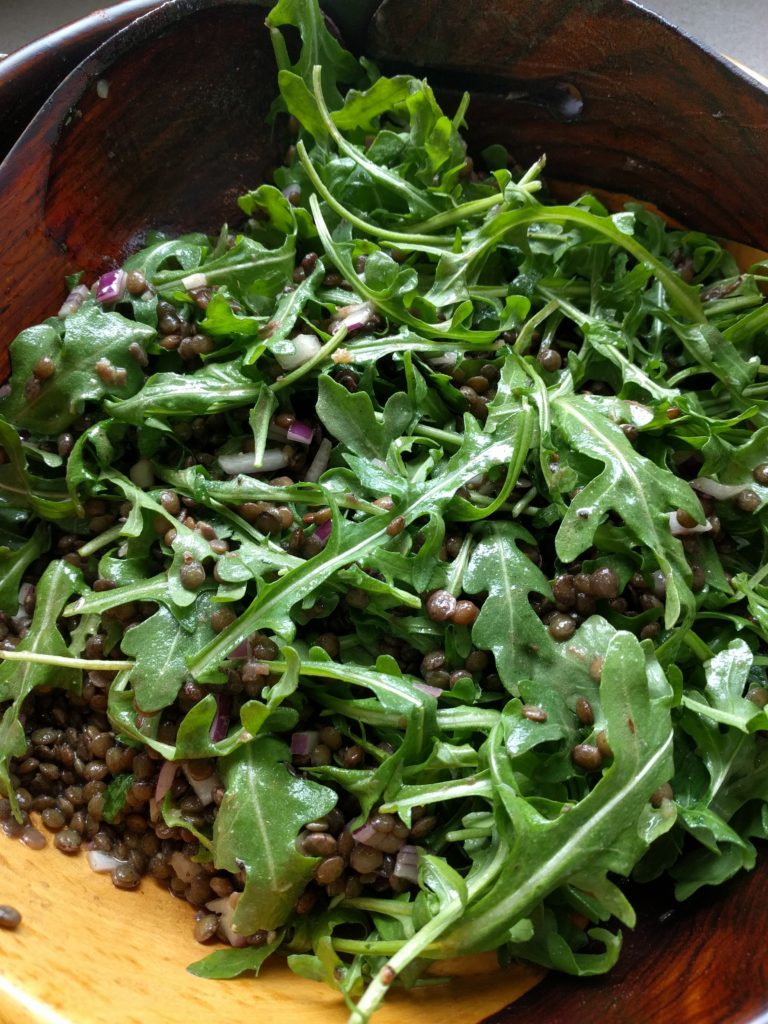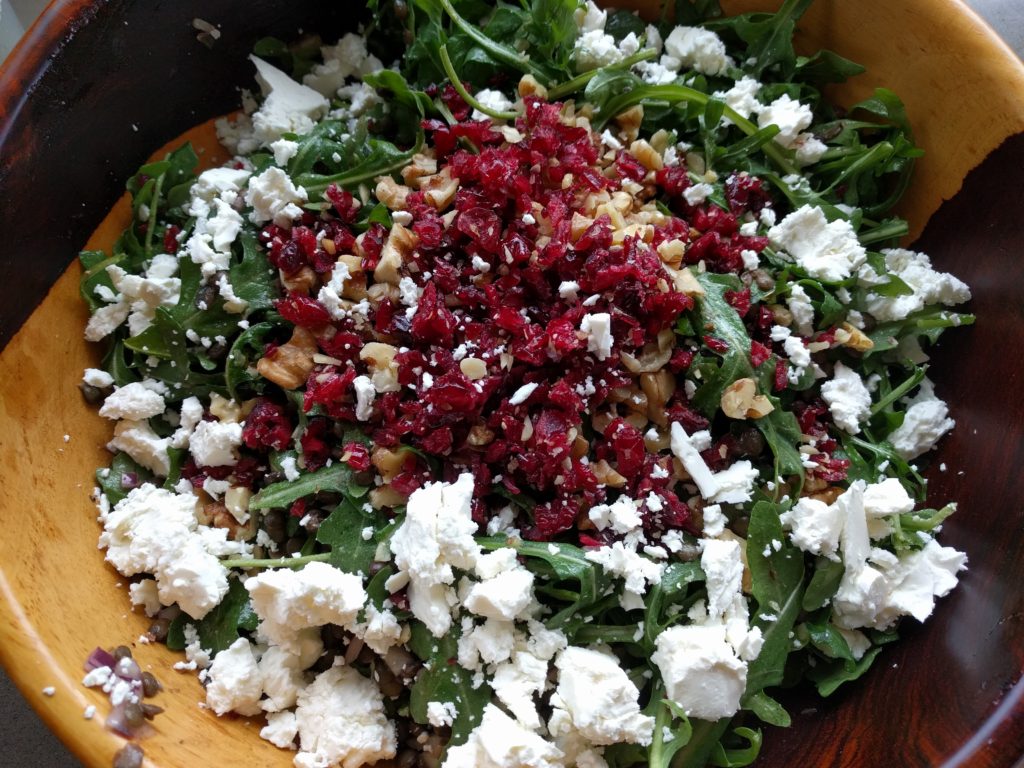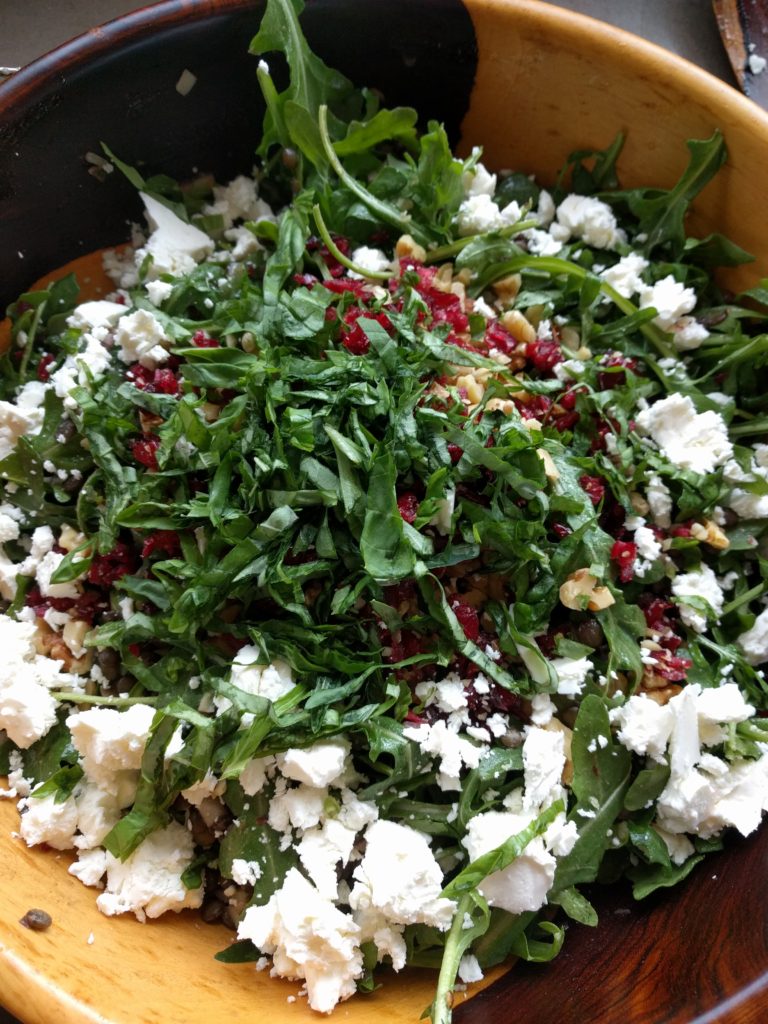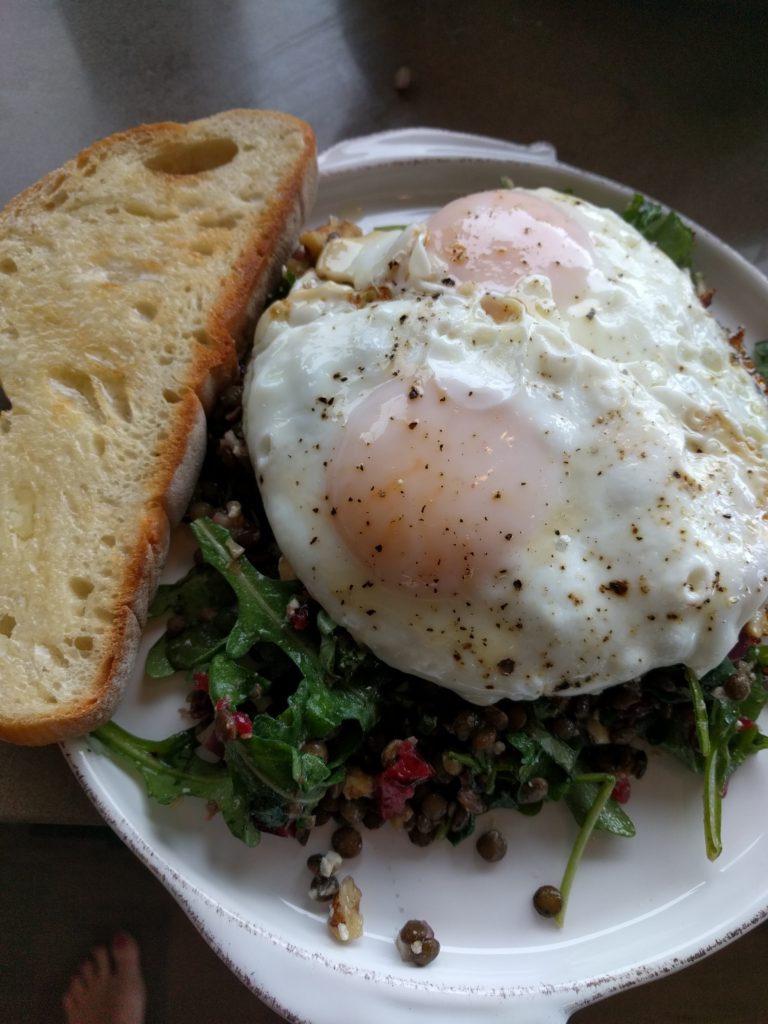 I made this for the first time for breakfast!  I found it on the back of a fancy bag of French lentils from Gelson's. It doesn't seem very breakfasty but it was so delicious!  And salads for breakfast are trendy now.  I put two over easy eggs on top which was amazing!  Roger said, "You should have a restaurant!" which is always the best compliment.  This recipe is totally a keeper!
Ingredients
1 cup Pereg French Lentils, picked through and rinsed well
2 cups water
¼ cup red onion, diced
4 cups arugula
½ cup crumbled feta
½ cup dried cranberries
½ cup walnuts, chopped
¼ cup fresh basil, sliced thin
2 teaspoons honey (1 TBS)
2 teaspoons Dijon mustard
2 Tablespoons apple cider vinegar
⅓ cup extra virgin olive oil
Preparation
STEP 1
Place lentils in a 2-quart heavy saucepan or Dutch oven and with water. Bring to a boil then reduce heat to medium low and simmer uncovered until lentils are just tender, about 15-20 minutes, stirring occasionally. Be careful not to overcook. Strain well and place back in pot. Cool.
STEP 2
While lentils are cooking, make dressing. Whisk together garlic, honey, Dijon mustard and apple cider vinegar. Slowly drizzle in extra virgin olive oil while whisking. Season with salt and pepper.
STEP 3
Toss lentils with dressing and add in red onion and arugula. Plate and garnish with feta, cranberries, walnuts and basil.